An Evening of Chinese Food, Education, Networking and Fun
A CURATED CHINESE DINNER AND UNIQUE CULTURAL EDUCATION EVENT HOSTED BY MARGARET KUO, FAMED RESTAURANTEUR AND HKS GRADUATE
Do you do business in China? If you have to attend a business dinner in China, do you know proper Chinese dining etiquette? Did you ever wonder what "not on the menu in the US" Chinese food is really like? Did you know that Chinese cuisine consists of at least 8 different famous types? If you have to order in China when travelling on pleasure or business, will you know what to order? The Harvard Business School Healthcare Alumni Association (HBHSAA) of Philadelphia and the Harvard Club of Philadelphia (HCP) are thrilled to present an exciting evening of Chinese food, culture, education, networking and fun on March 7th!!!
Date: Thursday, March 7th, 6:00-8:30pm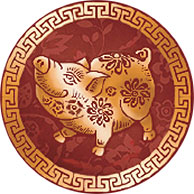 Location: Margaret Kuo's Wayne, 175 E. Lancaster Ave., Wayne, PA 19807 (Margaret Kuo's Wayne Website)
Cost: $40 for the first 20 registrations, $45 following the first 20. Register early as spaces are limited!
For registration, click here. (thru HBSHAA Website*) by 3pm on March 4th.
Agenda:
6:00 pm - Cash Bar and Networking with Facilitated Introduction of Alumni members "Earn your appetizer" (Steve Klincewicz and Leo Adalbert, Regional Directors, HBSAA and Rebecca Anderson, Harvard Club.
6:30 pm - Program Overview and introduction of our Chinese cuisine guide, Margaret Kuo

The Dinner:
Introduction to seating at a Chinese Formal dinner
How to use chopsticks like a pro
How to eat and serve from the Lazy Suzan – Chinese style
We will have 4 courses and learn about regional specialties throughout the dinner. During dessert we will play Chinese Trivia for prizes!
Note: Vegetarian options will be available. Regional specialties will be authentic but suitable for the evening. Please let the organizers know if you have any allergies or dietary restrictions.
*You will have to log in to the HBSAA as a member or a non-member to register for this event.
When:
6:00PM Thu 7 Mar 2019, Eastern timezone

Where:
Margaret Kuo's Wayne
175 E. Lancaster Ave.
Wayne, PA 19087
[ Get Directions ]