Curtis Institute Student Recital & Happy Hour ***Updated***
The Curtis Institute trains exceptionally gifted young musicians for careers as performing artists at the highest professional level. Hear the stars of tomorrow as they perform solo and chamber music in these pre-graduation recitals. Join us for a Happy Hour at the PARC Restaurant then walk around the corner to enjoy the recital with other music lovers.
***Updated Times*** - The performance has been moved up to 6:30 pm. The happy hour at PARC will be from 5pm until heading over to the rectial hall shortly after 6pm.
Program
Brahms: Sonata No. 3 in F minor, Op. 5 - Bolai Cao, piano
Haydn: Variations in F minor, Hob. XVII:6 - Bolai Cao, piano
Happy Hour: 5:00 pm - Meet at PARC Restaurant & Bar (227 S. 18th Street).
Recital: 6:30 pm - Free, no tickets or reservations required for retical; we will head over at 6:15 pm, as seating is general admission and first-come, first-served.
(Click here for more information about recital)
RSVP: Requested but not required. Please enter info below map.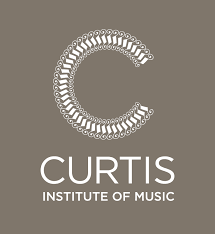 When:
5:00PM - 8:30PM Wed 6 Mar 2019, Eastern timezone

Where:
Field Concert Hall, Curtis Institute of Music
1726 Locust Street
Philadelphia, PA 19103
[ Get Directions ]
RSVP Here...
Look Who's Coming:
Justin Martino
Architect, Investor
Karen Cornell Rosenberg
ming hu
Karen Rosenberg
Robert Bauchwitz
Jitendra Puri
Marissa Cloutier
Temple Univeristy
Chanel Wiliams
City of Philadelphia
James McGillin
McGillin Architecture Inc
Leon and Caryn Rosenberg (you can never have
Center for Emotional Fitness
Leon and Caryn Rosenberg (you can never have
Center for Emotional Fitness
Davoren Chick
American College of Physicians
Taciana Pereira
Allevi
... a total of 13 guests.
Note: to opt out from this list please sign in, go to My Account and change your preferences under My RSVPs.