Tokyo Firewall: Elizabeth Wilkerson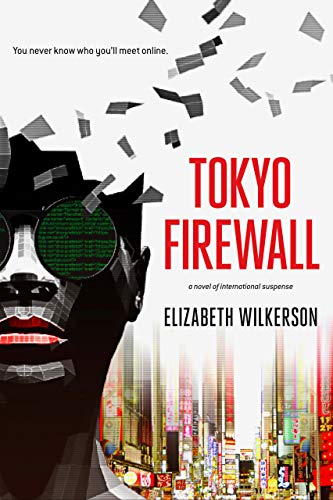 Come out and hear Elizabeth Wilkerson talk about her new novel, Tokyo Firewall, an intriguing story involving the early days of the Internet in which privacy, cyber chat rooms, and the dark web entangle an outsider being pursued by an online stalker on the rise. Reserve Early & Save!!!
​
Elizabeth graduated from Harvard (AB '80) where she was president of the Harvard Radcliffe Dance Company and received the Prince Philip's Royal Academy of Arts Silver Medal Award for her artistic contribution to the University. After dancing professionally in New York, she obtained her JD and MBA degrees from Stanford then moved to Tokyo where she practiced securities law and established an entertainment production company to present contemporary African-American artists to Japanese audiences. Returning to the States during the birth of the World Wide Web, Elizabeth became one of Silicon Valley's first cyber-lawyers. She continues her work as a cultural ambassador through her company, Tidepoint Pictures, a movie distributor that releases cutting-edge Asian motion pictures, as well as through her disability rights activism.
Program:
6:00-7:00 pm: Reception & Skit
7:00-8:00 pm: Author Discussion and Q&A
When: Thursday, April 25th, 2019
Where: TUCC-Temple Univ. Center City Campus, 1515 Market Street, Philadelphia, PA 19102
Ticket Prices: (includes refreshments)
RSVP by April 19th: $20
RSVP after April 19th: $25
When:
6:00PM Thu 25 Apr 2019, Eastern timezone

Where:
Temple Univ. Center City Campus (TUCC)
1515 Market Street
Philadelphia, pa 19102
[ Get Directions ]
Look Who's Coming:
Harvey Goldstein
Guest of Harvey
Gail Chavis
Fiora Moyer
Guest of Fiora Moyer
Arleen Armstrong
JoAnn Kelly
Lauren Wechsler
Steve Kamp
Retired
Wanda Felder
Brittany Pennywell
Guest of Wanda Felder
Delma Broussard
Dana Feinstein
Holland & Knight LLP
Karen Cornell Rosenberg
Theresa Carney
Gail Chavis
Guest of Gail Chavis
Guest of Gail Chavis
Guest of Gail Chavis
Catherine Matos
Thomas Detwiler
... a total of 24 guests.
Note: to opt out from this list please sign in, go to My Account and change your preferences under My RSVPs.