Harvard Across America Series: Inequality in the U.S.
What can be done to counter inequality in the United States?
Join us for an interactive discussion with Harvard Alum and Professor David Deming (Ph.D. in Public Policy '10) from the Kennedy School of Government and the Graduate School of Education.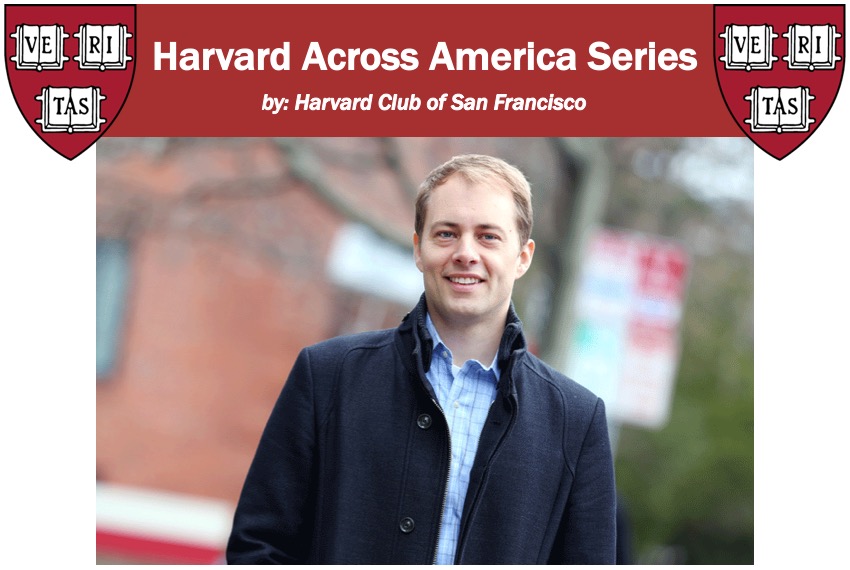 Topics include:
What policies help people rise from poverty?
What is the role of education, and how have the labor markets responded to various policies?
What is Harvard doing to address the pressing issue of income and wealth disparities in the United States today?
Date: Tuesday, June 9, 2020
Time: 8:00pm – 9:00pm - Eastern time

Cost: Free to attend - Zoom meeting link and dial-in information will be included in the confirmation email after registering. Please make sure you are all set to use Zoom before the conference. Click here to Get Started on Zoom.
Event Organizer: Jorge Jaramillo, President Harvard Club of San Francisco

About the speaker:

David Deming is a Professor of Public Policy at the Harvard Kennedy School and Professor of Education and Economics, at the Harvard Graduate School of Education.

He is also a Research Associate at the National Bureau of Economic Research and the Faculty Director of the Malcolm Wiener Center for Social Policy. His research focuses broadly on the economics of skill development, education and labor markets. He is a Principal Investigator (along with Raj Chetty and John Friedman) at the CLIMB Initiative, an organization that seeks to study and improve the role of higher education in social mobility. Deming also studies the "future of work", focusing on how technology changes the labor market returns to skills and the resulting implications for college and career pathways. He recently won the David N. Kershaw Prize, which is awarded biannually to scholars who have made distinguished contributions to the field of public policy and management under the age of 40. He is currently serving as a coeditor at the AEJ: Applied.

Questions: president@harvardclubsf.org
When:
8:00PM - 9:00PM Tue 9 Jun 2020, Eastern timezone