Marisa Porges: How to Raise Resilient Women
Join us to hear Marisa Porges (AB '00), head of the Baldwin School, discuss her new book, What Girls Need: How to Raise Bold, Courageous, and Resilient Women.
What do girls really need to succeed? Children today face an uncertain future, and parents and teachers can't fully predict what's in store for their daughter and sons. But one thing is clear: Our kids need a new set of skills to succeed. Girls, in particular, must nurture essential traits to fully flourish. Students hit the ground running today, entering a school system that carries high expectations on their way to a college application process that is more demanding than ever. After school, young women enter a competitive job market, still complicated by sexism and the possibility of harassment. But the ways we define leadership are also changing, and the women stepping into those roles are mapping new paths to inhabiting traits like grit, resilience, audacity, and self-confidence. What Girls Need shows how parents and educators can foster these critical twenty-first-century skills in our girls and help them to recognize and nurture their inherent strengths—to not just thrive but also find joy and purpose as they come of age in our ever-evolving world.
Date: Thursday, Dec. 3, 2020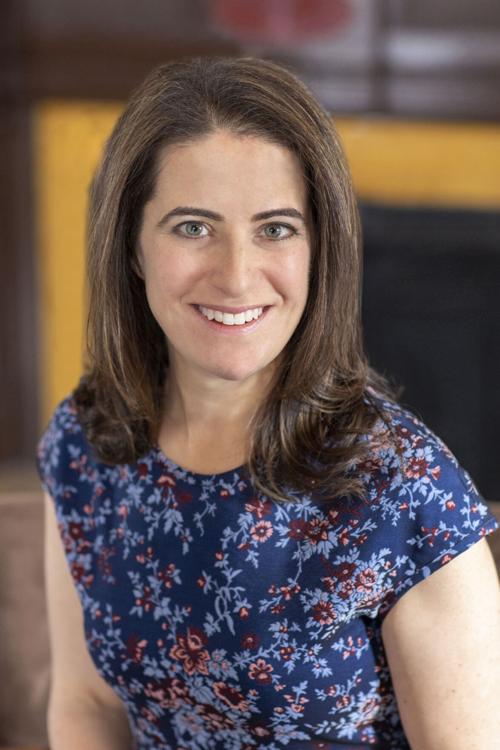 Time: 7:30pm – 8:30pm - Eastern time

Cost: Free to attend

Zoom meeting link and dial-in information will be emailed on the day of the event .
Please make sure you are all set to use Zoom before the conference. Click here to Get Started on Zoom.
Event Organizer: Harvard Club of Philadelphia

About the speaker:
Marisa Porges, PhD, is the eighth Head of School for The Baldwin School, a 130-year-old allgirls school outside of Philadelphia renowned for academic excellence and for preparing girls to be leaders and change-makers. Dr. Porges served in the Obama White House; was a visiting fellow at Harvard Kennedy School and the Council on Foreign Relations, where her research focused on worldwide counterterrorism efforts; and served in the U.S. Navy as one of eight female aviators in an air wing of two hundred. She lives in Bryn Mawr, Pennsylvania, with her family.
Questions: programs@hrcphilly.com
When:
7:30PM - 8:30PM Thu 3 Dec 2020, Eastern timezone

Look Who's Coming:
David Chen
Nicholas Collura
Paige Fleming
Anil Tilbe
Olga Sklyarova
Andrea Bowen
Warren Thaler
Monique Maddy
Erin Pukenas
Erlis Wickersham
Mary McCullough
Kristen Ballinger
Valerie Dubnoff
Beth Byszewski
Erin Curry
RiseToo, LLC
Savannah Curry
Dev Chanchani
Kimball Morsman
Idette Elizondo
Peggy Doyle
Janet Rich
Patrick Menzies
KK Brochu
Lina Ali
Daniel Hopkins
Ryan Lane
Shih-Wen Lin
Kathleen Malet
Jo Anne Durako
Suzanne Brown
Ehab Goldstein
R. Kamp
Luke Hodges
Margaret Nicholson
David Hsu
Antoine Artiganave
Kathleen Seltzer
alison hansen-decelles
Marina Tsatalis
Susan Norris
Andrea Belasco
Bonnie Nierman
Janet Rich
Elizabeth Bates
Guest of Elizabeth Bates
Rosemary Shirey
Erik Larsen
Andy Ahn
R. Kamp
Laura Butera
Varghese Thomas
Megan Gildin
Ginny Butera
Keo Chea-Young
Brandi Waters
Miren Creixell
Shih-Wen Lin
Lavanya Kondapalli
Rebecca Aspden
Belinda Micu
Kimberly Shaw
Justin Martino
Jennifer Jonas
Susie Chung
Elen Pasquale
Stacy Stone
Kimberly Pacelli
Bree Archambault
Layla Kousari
Wanda Felder
MacLean Nasrallah
Peter Denton
Amy Sewick
Sharon Park
Steve McKay
Michael Cornwell
Caroline Simon
Elisa Basnight
James Lee
Mary Mooney
Erin Cook
Gregg Costantino
Jen Begonia
Wayne Taitt
Adrienne Gittens
Emily Howell
Ryan Modri
Christina Moon
Andrew Paris
Danielle Wagstaff
Nara Shin
Christopher Ciatto
abagail barman
Kara Sullivan
jennifer bensimon
LNK Partners
Amy Sparrow
Sung Min Oh
Jung Lee
Joy Hu
Jenny Weymouth
Michelle Guo
Jennifer Villasenor-Park
Emily Van Dixhoorn
Leonard Finegold
Teresa Whetstone
Torri Jones
Alliric Willis
Sandra Auffray
Truptiben Trivedi
Lauren Beshears
Gail Chavis
Joy De Jesus
Lizette Dubacher
Melanie Sheerr
Geoffrey Huling
Susan Weil Dreyfuss
Guest of Susan Weil Dreyfuss
Nancy-Beth Sheerr
Hena Ahmed Cheema
Hospital of the University of
Rachel Ebby
Andrew Ahn
Christie Chong
Michael Lee
Edward Viner
Kelly Widman
R. Kamp
Gareth Glaser
Erwann Michel-Kerjan
Allison Bromley
Roger Bove
Pat Bove
... a total of 146 guests.
Note: to opt out from this list please sign in, go to My Account and change your preferences under My RSVPs.