Harvard Club of Philadelphia Fall Opener (In Person)
Join us for a special evening and conversation with honored guest and speaker Josh Harris, MBA '90, Owner of the 76ers, Investor, Philanthropist. This year's Opener will be held at the top of the Loews Hotel.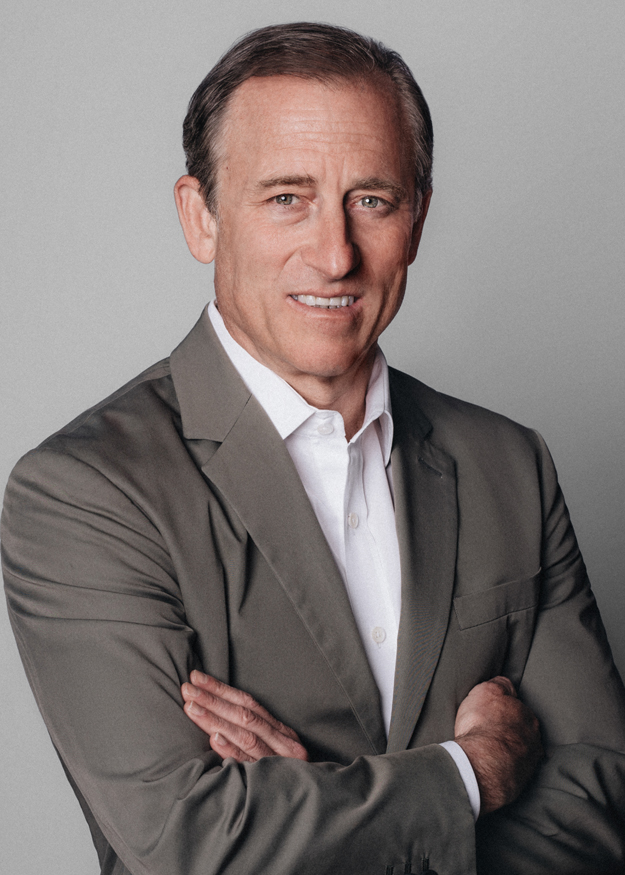 Josh Harris is the Founder and Managing General Partner of Harris Blitzer Sports & Entertainment (HBSE). In connection with the HBSE portfolio, he is the Managing Partner of the Philadelphia 76ers, recently named the Most Innovative Sports Team in the US and fifth in the world by Sports Innovation Lab. Josh is also a General Partner of the Crystal Palace Football Club in the Premier League and a minority owner of the Pittsburgh Steelers in the NFL.
Josh is also a Co-Founder of Apollo Global Management, having spent over thirty years building the firm into the world's second-largest alternatives and largest alternative credit manager. Josh is responsible for some of the firm's most successful private equity investments, including the LyondellBasel transaction, one of the most profitable deals in private equity history. Josh remains an active member of Apollo's Board and the Board's Executive Committee.

Josh and his wife, Marjorie, founded Harris Philanthropies to advocate for youth and community development through equitable and inclusive investing in sports, enhanced wellness and education. Across their charitable platform, they have become one of the largest supporters of after-school sports programming, helping over 100,000 youth annually across the country. In connection with the Sixers Youth Foundation and Devils Youth Foundation, Josh supports Philadelphia, Newark and Camden by partnering with local hospitals, youth centers, schools and food distribution centers for civic growth and relief.

Josh holds an MBA from Harvard Business School, where he was named a Baker Loeb Scholar, and graduated summa cum laude from the University of Pennsylvania's Wharton School of Business with a B.S. in Economics. He currently serves on the Boards of Harvard Business School, the Wharton School at the University of Pennsylvania, the NBA, and the NHL.
Please submit your questions for Josh in advance by email to programs@hrcphilly.com. There will be no open Q&A after the conversation.
Date: Thursday, October 6, 2022
Location: The Loews Hotel, 1200 Market Street, Philadelphia - 33rd floor
Evening Program:
5:30 PM Doors Open ***Please plan to arrive on time as the presentation will begin promptly at 6 PM.***
6:00 PM Conversation / Q&A with Josh Harris. (Moderated by Tom Kardish, AB '83)
7:00 PM Reception (hors d'oeuvres, refreshments, cash bar)
Ticket Prices: (includes 1 complimentary glass of wine/beer)
Sustaining Member & Crimson Circle: $85 (May bring 3 guests at member price)
Dual Member: $85 (May bring 1 guest at member price)
Regular Member: $85 (May bring guests at non-member price)
Recent Grad: $65 (May bring guests at non-member price)
Non-member / Non-alumni: $115 (May join now to receive member rate)
Event Sponsor: $500 (Limited number available. Interested parties please email here)
*Appropriate dress required. Business casual is recommended; jackets for gentlemen preferred.
RSVP Closed.
When:
5:30PM - 8:30PM Thu 6 Oct 2022, Eastern timezone

Where:
The Loews Hotel
1200 Market Street
Philadelphia, PA 19107
[ Get Directions ]
Look Who's Coming:
Justin Martino
Architect / ESG Investor
David Chen
Neil Cooper
Royer Cooper Cohen Braunfeld LLC
Melanie Sheerr
Erik Backlund
Hans Latta
BanyanGlobal
Rebecca Thomas
Jenna McNeill
Paul Chi
Xena Wang
Thomas Kardish
Christian Kardish
Chrisitne KARDISH
Xena Wang
Madeleine Williams
Kelly Widman
Nicole Eckman
Susan Holliday
Luke McLoughlin
Philip Russo
Guest of Philip Russo TBD
Craig Laird
Steve Kamp
Danielle DiLeo Kim
PHILADELPHIA250
Wayne Taitt
GLOMADO LLC
Ken Wellar
Clayton Thomas
Elizabeth Galaznik
John Galaznik
Daniel Ofosu
Trish Michell
LF Driscoll
Guest of Patricia Harrington M
Julia Kastner
NeuroFlow
Karen Zimmer
Jasmin Sethi
Guest of Jasmin Sethi
Grant Gaugler
Arthur Goldman
Melissa Kurtzman
Rebecca Fenstermaker
Paul Fenstermaker
Harris Blitzer Sports & Entertainment
Michael Wong
Slalom Consulting
Gail Chavis
Guest of Gail Chavis
Guest of Gail Chavis
Leslie Smallwood
Mosaic Development Partners JV LLC
Greg Reaves
Mosaic Development Partners JV LLC
Jonathan Korach
Christian Kardish
Axon
Guest of Christian Kardish
Daniel Beaulieu
Christopher Gigliotti
Lauren Hirshon
Ken Schainman
Marc Pelletier
Ben Ashton
Peter Schwartz
Richard Woodville
Faézé Woodville
David Grasso
Ehab Goldstein
Raghed Goldstein
Heart Appeal
Scott Nissenbaum
Ben Franklin Technology Partners
R. Kamp
Varghese Thomas
Blessy Varghese
Efua Ofosu
Clinical Nephrology Associates
Luke McLoughlin
Robert Urquhart
Christopher Black
Patrick Murphy
Www.patrickjmurphy.com
Peter McGrath
Kyra McGrath
WHYY
Stephanie Walters
Adam Omar
Varghese Thomas
Marc Sonnenfeld
Morgan Lewis
Leon Rosenberg
Center for Emotional Fitness
Jun Huangpu
Jasmin Sethi
Sahab Aslam
Myriad Genetics
Bryan DeSouza
Stephen Mullin
Sia Sargeant
Pablo Izurieta
TREVOR PRICHETT
Yards Brewing Company
Robert Meyer
Grace Francisco
Jennifer Ahaghotu
Sherri Outler
Arthur Kyriazis
Kaplan
Ade Lawal
Express Employment Professionals
Suresh Annappindi
Jonathan Welch
... a total of 99 guests.
Note: to opt out from this list please sign in, go to My Account and change your preferences under My RSVPs.