HCP Annual Meeting & Dinner: A Conversation with Vetreprenuer, Politician and Academic Patrick Murphy
Please join us for the Club's Annual Meeting & Dinner, featuring a conversation with "vetrepreneur", politician and academic Patrick Murphy at the Racquet Club of Philadelphia on June 1st.

*** Early bird discount extended to Wednesday, May 17th ***

Speaker:

Patrick Murphy has served our nation in one role after another - as a soldier, as America's first Iraq War veteran elected to the U.S. Congress, as the 32nd Under Secretary of the Army. He is an Emmy award-winning producer, Wharton Business School Lecturer, entrepreneur, advisor, and advocate. Patrick is passionate about harnessing the power of the public, private, and nonprofit sectors to help veterans find jobs, start businesses, and secure quality health care and mental health services.

Moderator:
Christopher Black is an Executive Coach, Management Consultant, Meeting Planner and Facilitator, Team Builder and VIP Event Moderator for over 25 years. Chris was raised a "Military Brat" growing up in an Army family. He has lived in 3 countries and 7 U.S. cities. He continues to enjoy supporting military veterans affairs and provides Faculty support to the Wharton Veterans Club. He has also done career transition coaching for the Honor Foundation (www.honor.org).
Date: Thursday, June 1, 2023
Time: 6:00-9:00 pm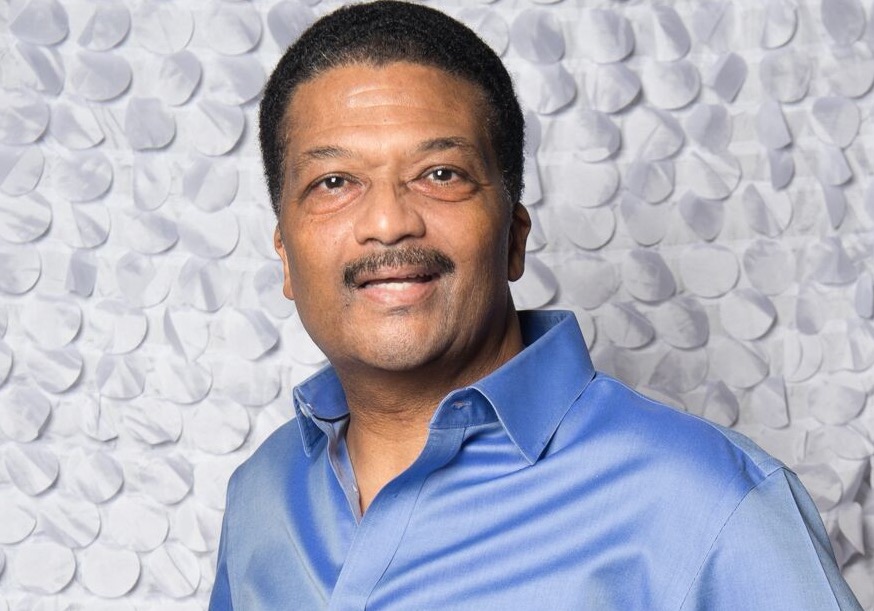 Location: The Racquet Club of Philadelphia, 215 S 16th St, Philadelphia, PA 19102
Appropriate dress required. Business casual is recommended; jackets for gentlemen preferred.
Evening Program:
6:00 PM Reception (appetizers / cash-only bar)
6:30 PM Dinner (reception style)
7:15 PM Annual Meeting
7:30 PM Conversation with Patrick Murphy
Price: RSVP Early & Save!!!
Members $55 before May 10th 17th, $65 after.

Crimson Circle and Sustaining Members may bring 3 guests at member price.
Dual members may bring 1 guest at member price.

Young Alum & Recent Grads: $45 before May 10th 17th, $55 after.
Non-members $85 before May 10th 17th, $95 after. (May join now to receive member price.)
There will be a reception style dinner and a cash-only bar at the event.

RSVP no later than May 24th
RSVP CLOSED
When adding additional tickets, please click the recalculate button to update the cart.
When:
6:00PM - 9:00PM Thu 1 Jun 2023, Eastern timezone

Where:
The Racquet Club of Philadelphia
215 S. 16th Street
Philadelphia, PA 19102
[ Get Directions ]
Look Who's Coming:
Melanie Sheerr
Laura Biezup
Jenna McNeill
Paul Chi
Wanda Felder
Susan Holliday
Daniel Ofosu
Amanda Abrams
Alan Braverman
Jasmin Sethi
Guest of Jasmin Sethi
Xena Wang
Amy Sun
Joseph McArdle
Keller Williams
Luke McLoughlin
Becky Thomas
Christopher Cardinale
Robert Robinson
Charlie Ford
Roger Bove
Retired
Patrice Bove
Retired
Julia Kastner
NeuroFlow
Samuel Morris
Howard Brownstein
Wendi Wasik
Wasik Consulting
Robert Bauchwitz
Justin Martino
HCP Board
Warren Thaler
Erik Backlund
David Chen
Elizabeth Ray
Asare Christian
Charles A Green
Radhika deSilva
ASA Analysis & Communication, Inc.
Hemaka Rajapakse
Peter McGrath
Daniel Silver
Sia Sargeant
Novusia LLC
Kelly Widman
Nicole Eckman
Elizabeth Knighton
Kevin Duffy
Paul Chow
David Barol
Daniel Beaulieu
Mark Fischer
Richard Woodville
Peter Woodville
Faézé Woodville
Namit Bhargava
Arthur Goldman
MelissaGuest of Arthur Goldman Kurtzman
Colleen Taggart
Pablo Izurieta
Nicholas Topjian
Leila Chiang
Johanna Lichtman
Joseph Mitchell
Debra Morton
Lakshman Parameswaran
Zero One Analytics, Inc
Jessica Stephenson
Gail Chavis
Jeffrey Smith
Carole Smith
Martha Chavis
Richard Gilly
Archer &Greiner
Pamela Gilly
PS Vintage
Donna Taraborelli
Health Productivity Partners, LLC
Laurent Bass
Danielle Rion-Bass
Samuel Becker
Danielle Feffer
Melissa Li
Sunny Kanneganti
Hersh Sagreiya
University of Pennsylvania
Danny Huang
Tanishq Bhalla
HealthVerity
Emil Pitkin
Emilie Thompson
Thomas Hart
Austin So
Armstrong World Industries
Kate Kim
Hillary Do
PhillyBOLT
Sahab Aslam
Nasir
Guest of Sahab
... a total of 92 guests.
Note: to opt out from this list please sign in, go to My Account and change your preferences under My RSVPs.