Blind Wine Tasting: Pinot Noir
Join us for a blind Pinot Noir tasting on Saturday May 20th in Society Hill for wine, food, and networking with fellow alums. The tasting, organized by our own Arthur Goldman '86, will feature a multitude of Pinot Noirs from around the world, at varying price points, presented with no information other than a random number assigned to the bottle. After the group votes on their favorites there will be a run-down of information on all of the wines, followed by the reveal of which was voted the group's favorite!
Date: Saturday, May 20, 2023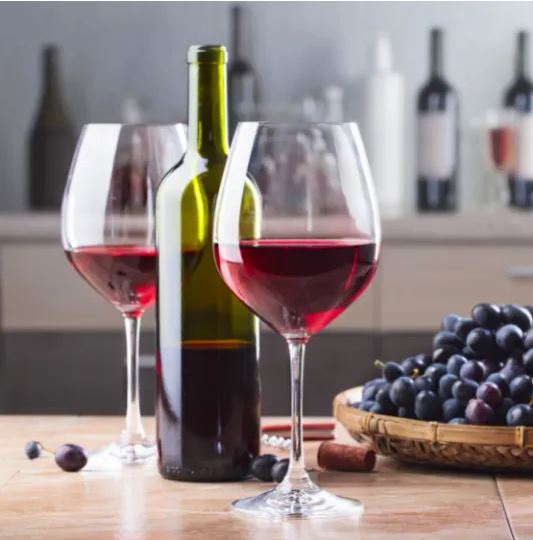 Time: 6-8pm
Location: Event will be held at a private home in Society Hill (outdoors weather permitting).
Address will be disclosed to registrants closer to the event date.
Price: $55 for members, $65 for non-members.
Sustaining Member may bring 3 guests at member price
Dual Member may bring 1 guest at member price
Individual Member may bring guests at non-member price
Non-member: may join now to receive member rate
Capacity limited to 30 people. Reserve Early!
RSVP no later than May 15th.
SOLD OUT - Waitlist below.
When:
6:00PM - 8:00PM Sat 20 May 2023, Eastern timezone

Where:
Private Residence in Society Hill

Philadelphia, PA 19016
[ Get Directions ]
Enter Waitlist Here...
Look Who's Coming:
Melanie Sheerr
Jasmin Sethi
Guest of Jasmin Sethi
Becky Thomas
Clayton Thomas
Brent Frissora
Eva Frissora
John Raezer
Jonna Raezer
Julia Mansfield
Karen Kaun
Christopher Cardinale
Stacy Stone
Emilie Thompson
Thomas Hart
Julia Klein
Shaquilla Harrigan
Harvard College '16
Julia Kastner
NeuroFlow
Michael Abt
University of Pennsylvania
Richard Hyland
Jonathan Walters
Nick Jain
Guest of Nick Jain
Paul Chow
Jonathan Nycz
Lester Sabo
Christopher Satch
Nathan Xiang
Justin Martino
Steve McMillan
... a total of 30 guests.
Note: to opt out from this list please sign in, go to My Account and change your preferences under My RSVPs.