All-Ivy Quizzo Night
Please join us for a fun filled evening of Quizzo with teams from Yale, Harvard, Princeton, Cornell, Dartmouth, Columbia, Brown, Penn, & Cambridge!!!
When: February 20th, 2019 from 6:30pm to 9:00 pm
Where: The Philadelphia Racquet Club, 215 South 16th Street, Philadelphia
Cost:
$15 (If purchased by February 1st)
$20 (if purchased by February 19th)
$25 (if purchased at the Door)
Please Purchase Tickets Under Your School Affiliations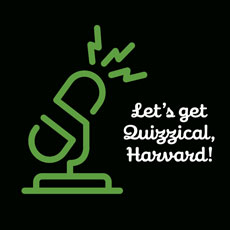 Registration through Princeton Club of Philadelphia website. For more information, click here.
Note the dress code for The Raquet Club is business casual; jeans, sneakers, tee shirts and the like are prohibited. For full details, go to http://rcop.com/dress-code/
Hosted by The Princeton Club of Philadelphia
When:
Wednesday, 02/20/19 at 6:30pm - 9:00pm | iCal
Where:
The Racquet Club of Philadelphia
215 South 16th Street
Philadelphia, PA 19102
[ Get Directions ]