Renew Your Membership...
SAVE $10 on Sustaining, Individual and Dual membership levels when

RENEWING ONLINE

before your current membership expires. Auto-renewal option now available.
The club season follows the academic calendar and runs SEPTEMBER through AUGUST.
Membership Dues
Crimson Circle: $360 (or equivalent donation) - Go full circle and give back with membership and donation! Includes the same benefits of a Sustaining Membership plus special recognition on the website. A portion of the dues will be earmarked to support the Scholarship fund and Prize Book.
Sustaining Membership: $120 - Your additional contribution helps support the Club's activities and programming. Sustaining members receive recognition on the club's website and may bring up to 3 guests to special events at the member rate.
Individual Membership: $60 - Provides access to events at the member rate for member only. May bring guests to events at non-member rate.
Dual Membership: $100 - Provides access to events at the member rate for member and spouse/partner/guest.
New Member: $60 - Returning new members renewing before their membership expires are eligible for the $10 early-bird discount towards the membership levels above.
Young Alum: $30 - Graduated within last 5 years (undergraduate).
Recent Graduate: $0 - Complimentary for first year after graduation (undergraduate).
Parent of Current Student - $40 (First year of membership; regular rates afterwards).
TO RENEW BY MAIL - A printable membership form can be downloaded by clicking here. (Please note new mailing address on form)
Our goal is that the Harvard Club of Philadelphia be an inclusive and accessible community for its members. If there is an event of special interest that does not fit your financial circumstances at the time, please email us at programs@hrcphilly.com and we'll work with you to make it happen.
---
To renew your membership online, you need sign in using your HarvardKey, or click here to get one. If you are interested in organizing events or interviewing prospective students, please indicate so in the special instructions box on the checkout page.
Harvard Alumni, HAA Associates, and Students:
Login using your HarvardKey.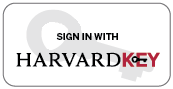 ---
Haven't yet set up your HarvardKey account? Claim your HarvardKey key.harvard.edu.
Faculty, Staff, Parents, and Non-Alumni Members and Guests – click here and login below.
---
New to Our Site?
Registration is free. Fill out the fields below and a temporary password will be emailed to you within the next several minutes.