Harvard Healthcare Kickoff Event: Jonathan Epstein, Chief Science Officer at Penn Medicine
Join us for a Harvard Healthcare Alumni in Healthcare kickoff event on November 14th and hear honored guest and speaker, Jonathan Epstein, AB '83, Chief Science Officer at Penn Medicine, talk about "Daring to Doubt Darwin: Discoveries of the 21st Century."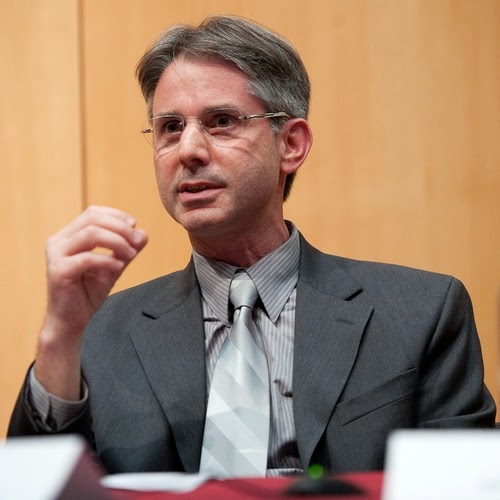 Date: Wednesday, November 14th, 2018
Time: 6:00-7:30pm
Location: Offices of Kleinbard - Three Logan Square (1717 Arch Street), 5th Floor, Philadelphia
Ticket Prices:
Harvard Healthcare SIG Member: $10
Harvard Club Member: $10
HBSHAA Member: $10
Non-member & Guests: $15
Seating limited. RSVP by Sunday, Nov 11th.
Click here to buy tickets!!!
SOLD OUT!!!
Event co-organzied by HAA Harvard Alumni in Healthcare SIG and sponsored by Kleinbard and Cooley.
Host Committee:
Manya Deehr, AB '87
Dr. Josh Dunaief, AB '87
Wes Friedman, AB '16
Jeremy Goldberg '83 MBA '88
Dr. Tara Grabowsky HMS Resident '02
Mary Beth Gray, AB '88
Lirui Li, AB '08
James Lovett, JD '89
Warren Thaler, MBA '88
Michael Wong, MBA '90
---
Speaker Bio:
For over 20 years, Jonathan Epstein has been performing cutting edge stem cell research at the Perelman School of Medicine of the University of Pennsylvania, where he is the Chief Scientific Officer and Executive Vice Dean. Epstein, who grew up in New Haven and Boston, with a brief stint at the Dragon School in Oxford, England, trained as a cardiologist at Brigham and Women's Hospital where he also performed postdoctoral studies in Genetics. He is a member of the National Academy of Medicine and the American Academy of Arts and Sciences, and he serves on the Counsel of Councilors at the National Institutes of Health as an advisor to the Director, Frances Collins. His work has focused on the causes of congenital heart disease and adult heart failure and on fundamental mechanisms of stem cell and regenerative biology. He oversees the ~$1B research enterprise of the Perelman School, which has resulted in 5 FDA approvals for new therapies in the past 18 months, and he has been a champion of creating and attracting biotech to the Philadelphia region. He will comment on new paradigms in basic science that have led to new cures and about the growth and future potential for biotech in Philadelphia.
Harvard Alumni in Healthcare:
Harvard Alumni in Healthcare is a Shared Interest Group (SIG) / virtual network connecting Harvard students and alumni to one another and reconnecting alumni to Harvard. This platform allows for an easy exchange ideas and resources within medicine, science, and healthcare. It's a place to spark discussions around topical issues, connect researchers working towards shared goals, and provide job boards linking students, residents, and scientists-in-training with established experts in a variety of fields around the globe. For more information about the Harvard Alumni in Healthcare SIG, click here.
When:
6:00PM - 7:30PM Wed 14 Nov 2018 ( Timezone: Eastern )

Where:
Office of Kleinbard,LLC - Three Logan Square, 5th Fl
1717 Arch St
Philadelphia, PA 19103
[ Get Directions ]
Enter Waitlist Here...
Look Who's Coming:
Daniel Cho
Devon Gobbo
Lisa Walke
Alan Jones
James Lovett
Robert Bauchwitz
Merin Wexler
Phyllis Detwiler
Peter Schwartz
LLR Partners
Samuel Morris
Carolyn Morris
Dimitris Agrafiotis
Covance / LabCorp
Kevin Volpp
University of Pennsylvania
Margaret Crane
Max de La Bruyere
Mikayla Thompson
Teresa Skelly
Cooper Medical School
Joshua Dunaief
Lawrence Robinson
Manya Deehr
Harry Atkins
Incyte Corp
James Lovett
Stephen Keeler
Medocity - Virtual Nurse Platform
Kush Parmar
5AM Ventures
Natalie Carley
John Hill
Stephen Klincewicz
Susan Krumplitsch
John Borneman
Rebecca Anderson
Wanda Felder
Lindsay Breedlove
Pepper Hamilton LLP
Sharon Berney
Warren Thaler
Erica Thaler
Brittany Pennywell
Fredrica Friedman
Deb D'Arcangelo
Council for Relationships
Gary Fletcher
Jill McDonald
Wesner Jean-Baptiste
Michael Wong
Jeremy Goldberg
Seth Familian
David Tanzer
Vitaly Pirotsky
Yuko Nakanishi
Robert Auritt
Brant Point Partners
Michael Ming
University of Pennsylvania
Jessica Cao
IQVIA
WILLIAM BISHAI
Johns Hopkins School of Medicine
Jessica Lee
University of Pennsylvania
Erik Backlund
Steve Kamp
Retired
April Silverstein
Nancy-Beth Sheerr
Zahra Khan
Healthcare startup
Dr. Nazer Qureshi
Neurosurgeon at Princeton Brain and Spine
Jun Huangpu
Cobbs Creek Healthcare
Richard Lavely
Leo Adalbert
Elena Butler
Perelman School of Medicine (U Penn)
Jun Huangpu
Andrew Jones
FreeFlow Medical Devices
... a total of 70 guests.
Note: to opt out from this list please sign in, go to My Account and change your preferences under My RSVPs.