Oxford & Cambridge Boat Race Viewing Party Breakfast
The Oxford & Cambridge Society of Philadelphia is pleased to invite you, your families and guests to a viewing party breakfast of The Boat Race. Since 1829 The Boat Race has seen plenty of drama including exciting finishes, upsets, sinkings, mutinies and more. As one of the oldest and most storied rivalries in all of sports and arguably the world's most famous rowing race this event and tradition should be celebrated by all of us together and we hope to see you there.
This is an All-Ivy Event. Rivals, friends, and family are all welcome!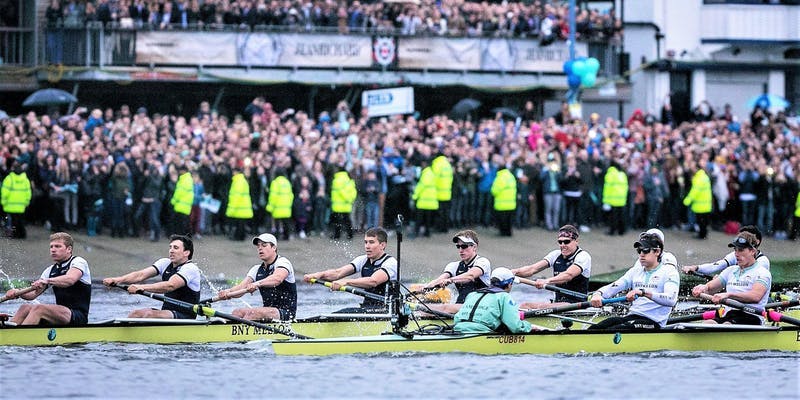 Hosted by Oxford & Cambridge Society of Philadelphia
When: Sunday April 7th, 2019 from 8:45am to 11am
Where: The Fox & Hound, 1501 Spruce Street, Philadelphia
Cost: $10 if purchase by March 18th, $13 by March 23rd, and $16 thereafter. (Children discount available)
For more information about the event, click here.
When:
8:45AM - 11:00AM Sun 7 Apr 2019, Eastern timezone

Where:
Fox & Hound
1501 Spruce Street
Philadelphia, PA 19102
[ Get Directions ]