Social Justice | Youth & Children
Please join us for a panel conversation addressing the inequities faced by our youth and children in both the child welfare and juvenile justice systems. Panelists include Robert Listenbee, First Assistant District Attorney, and Susan Mangold, CEO of the Juvenile Law Center.
PANELISTS
Robert List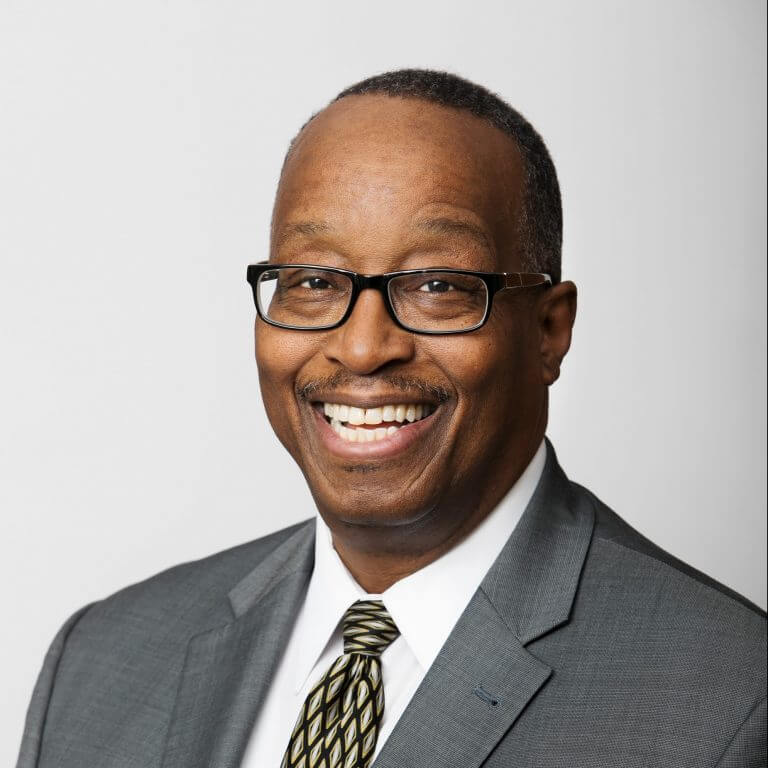 enbee currently serves as First Assistant District Attorney at the Philadelphia Office of the District Attorney, where he is bringing his expertise and experience working at the local, state, and national levels on juvenile and criminal justice issues to this newly created position.

In 2013, Bob was appointed by President Barack Obama as Administrator of the U.S. Department of Justice's Office of Juvenile Justice and Delinquency Prevention, serving in this position until January 2017. During his tenure as Administrator, Bob focused on three overarching priorities: addressing the core protections outlined in the Juvenile Justice and Delinquency Act; reducing out-of-home-placements; and reforming the nation's juvenile justice system so that it utilizes a developmental, trauma-informed approach with a focus on evidence-based practices and programs.
Bob holds a BA from Harvard University and a JD from the University of California, Berkeley.
Susan Mangold is Chief Executive Officer at Juvenile Law Center, the country's first children's rights legal office working on behalf of youth in the child welfare and justice systems. She is Professor Emeritus at State University of New York at Buffalo Law School where she taught for over 20 years with a focus on child welfare law and served as Vice Dean for Academics. Mangold is a graduate of Harvard College where she co-chaired the Big Brother/Big Sister Program, then founded Cambridge Youth Enrichment Program (now Summer Urban Program) so the little brothers and sisters would have educational and recreational programs in the summers. She is also a graduate of Harvard Law School where she was Executive Director of Harvard Legal Aid and co-founder of the Children's Rights Project.

Moderator: Gail Chaves
For a list of of reading items referenced in Bob's presentation, click here.
Date: Monday, December 14, 2020
Time: 12:00pm – 1:00pm - Eastern time

Click here to Register!!!

Zoom meeting link and dial-in information will be sent with confirmation email after registering .
Please make sure you are all set to use Zoom before the conference. Click here to Get Started on Zoom.
Event Organizer: Harvard Club of Philadelphia

Questions: programs@hrcphilly.com
When:
12:00PM - 1:00PM Mon 14 Dec 2020, Eastern timezone

Look Who's Coming:
Anne Crinnion
Andrea Belasco
Lea Parker
Guest of Lea Parker
Elizabeth Bates
Jenna McNeill
Megan Gildin
Rosemary McDonough
Chrisy Walsh
Colden Corporation
Rebecca Aspden
Justin Martino
Stacy Stone
R. Kamp
Layla Kousari
Wanda Felder
Amy Sparrow
Sung Min Oh
Kayla Brochu
Aristarchus Patrinos
Chimaobi Amutah
Gail Chavis
jean hennessy
Hena Ahmed Cheema
Hospital of the University of
Rachel Ebby
William Kelso
Mia Everett
Luke McLoughlin
Kelly Widman
Erlis Wickersham
Mary Walton
Lauren Rockoff
Jennie Katz
Earl MacFarlane
Stuart Ebby
Linda London
Elizabeth Bates
Mary Claire Dale
Jacqueline McNair
Elizabeth Rappaport
Eli Plenk
Antoniett D'Urso
ROSIE MCNAMARA-JONES
Juvenile Law Center
DERICK DAILEY
Marc Pomper
Richard Berkman
Ann Freedman
Steven Kudatzky
Ann Rosewater
Tom McCoy
Ashley Bach
Allison La Fave
Rosemary McDonough
Lindsey Smith
Stacy Stone
Charisse Lillie
Maureen Braun
Leonard Rieser
Emily Van Dixhoorn
... a total of 61 guests.
Note: to opt out from this list please sign in, go to My Account and change your preferences under My RSVPs.