Inclusion & Diversity Panel
Please join us for a panel conversation addressing inclusion and diversity with Harvard's first Diversity and Inclusion officer, Sherri Charleston, and Judith Williams, Chief Diversity and Inclusion Officer at SAP.
PANELISTS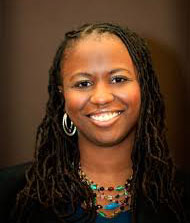 Sherri Ann Charleston serves as the first Chief Diversity and Inclusion Officer (CDIO) at Harvard University. She is one of the nation's leading experts in diversity and higher education, and assumed her role in August 2020. Dr. Charleston is a historian trained in U.S. history with a focus on race, women, gender, citizenship, and the law, and an attorney with a specialization in constitutional and employment law. Most recently, she served as the Assistant Vice Provost for Diversity, Equity, and Inclusion and Chief Affirmative Action Officer at the University of Wisconsin (UW)-Madison. She was responsible for evaluating progress toward the goals of a campus-wide strategic diversity plan. During her leadership, she also oversaw the Office of Employee Disability Resources and undergraduate scholarship programs focused on recruiting and retaining students from historically underrepresented communities.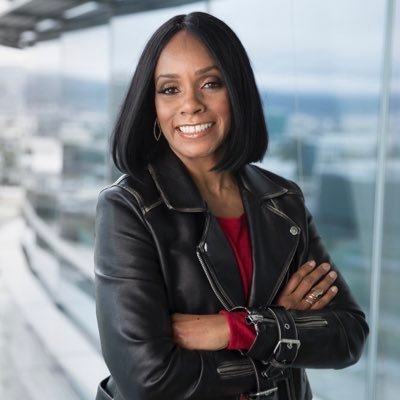 Judith Michelle Williams (AB '91) is the Global Head of People Sustainability & Chief Diversity and Inclusion Officer at software company SAP, which was recently named by Forbes as the best employer for diversity in 2020. Judith has been at the forefront of the culture change movement in technology and entertainment – with a deep focus on analytics and strategies to identify and disrupt bias in social systems and corporate culture. Judith has also been instrumental in the development of the ReFrame Project, a partnership between the Sundance Institute and Women and Film. The project addresses systemic barriers in the Hollywood ecosystem, and encourages gender parity at every level in film, TV and media.
Gail Chavis - Moderator
Date: Tuesday, January 12, 2021
Time: 7:30pm – 8:30pm - Eastern time
Registration Now Open . . . .

Click here to Register!!!

Zoom meeting link and dial-in information will be sent with confirmation email after registering .
Please make sure you are all set to use Zoom before the conference. Click here to Get Started on Zoom.
Event Organizer: Harvard Club of Philadelphia

Questions: programs@hrcphilly.com
When:
7:30PM - 8:30PM Tue 12 Jan 2021, Eastern timezone

Look Who's Coming:
Candice Player
Eric Mortensen
Sandy Smith
Magda Guillen Swanson
Wayne Taitt
GLOMADO LLC
Elizabeth Rappaport
Caryn Rivers
Amaka Eneanya
Mark Gould
Karen Kelly
Victor Keen
Fred Wright
Leigh Jackson
Marian Wentworth
Management Sciences for Health (MSH)
Ivelys Figueroa
Alyson Ford
Elizabeth Rappaport
Andrew Goldberg
HealthVerity
Adrienne Jones
Eric Mortensen
Deena Schneider
Janet Rich
Gail Chavis
Jasmine Omorogbe
Samantha Butts
Theos McKinney
Lydia Allen-Berry
Heath Davis
Temple University
Jacqueline Owusu-Antwi
Ivanhoe Smith
Ian Dunn
Guest of Ian Dunn
Daniel Park
Justin Martino
Frank Roth
Jonathan Rosenbaum
Jenna McNeill
Jennifer Collins
Megan Speight
Project Managemant Institute
Debra D'Arcangelo
Erlis Wickersham
Corey Smith
Jen Bealer
Progyny
Anna Payanzo
R. Kamp
Michelle Dolinski
Eleanor Fineran
Guest of Eleanor Fineran
Kostiya Peki
Sherri Charleston
Harvard University
Julius Towers
Renee Towers-Posey
Roger Bove
Nancy Valentine
Laura Dambier
Carolyn Choo
John Williams
Michael Escott
Greggory Keith Spence
Aiesha Davie
Jessica Perry
Wanda Felder
Jim Moylan
Michelle Cicerano
Guest of Michelle Cicerano
Irene Good
Alexis Griffith-Waye
Harvard
Mary Fleming
Danielle Andrisani Nowaczyk
Richards, Layton & Finger
Kristen Rae
Natasha Miller
HMS
Sandra Nance
American Red Cross
Kimberlyn Bailey
Jessica Manning
Harvard University
Michele Lobianco
Gloria Yu
Gerald Ross
David Xiao
Ellen Wasserson
Meghnaa Tallapragada
Xenia Dvoriantchikova
Roshan Jain
Haverford College
Jeanne Rentezelas
Federal Reserve Bank of Philadelphia
Karen Travis
Sheldon Oliver Watts
Peri Wallace
Jenee Chizick Aguero
KAREN WINEY
University of Pennsylvania
Laura Briggs
Zachary Dutton
Elson Greenidge
Sakeenah Chapman
Tania Khanna
Amy Drum
Marian Wentworth
Tom Barron
Jaxson Batter
Michael Furman
Brandi Waters
Peter Schwartz
KRISTI LEONARD
Susan Mangold
Jonathan Rosenbaum
Michelle Linder-Coates
Doina Contescu
Yoella Epstein
David Chen
JILL MARIE LYNCH
Oscar Holmes IV
Donna Matthews
Kauthar Rahman
Greggory Keith Spence
Guest of Greggory Keith Spence
Guest of Greggory Keith Spence
R. Kamp
Martin Kimani
Sarepta
... a total of 125 guests.
Note: to opt out from this list please sign in, go to My Account and change your preferences under My RSVPs.