Annual Meeting & Speaker ***RSVP Now Open!!!***
Please join us for the Club's Annual Meeting and conversation with Patrick Radden Keefe, author of the New York Times bestseller EMPIRE OF PAIN: The Secret History of the Sackler Dynasty. This year's meeting will be conducted virtually over Zoom.
The Sackler name adorns the walls of many storied institutions – Harvard; the Metropolitan Museum of Art; Oxford; the Louvre. They are one of the richest families in the world, known for their lavish donations in the arts and the sciences. The source of the family fortune was vague, however, until it emerged that the Sacklers were responsible for making and marketing Oxycontin, a blockbuster painkiller that was a catalyst for the opioid crisis-an international epidemic of drug addiction which has killed nearly half a million people.
Patrick Radden Keefe is an award-winning staff writer at The New Yorker magazine and the author of the New York Times bestsellers Empire of Pain: The Secret History of the Sackler Dynasty and Say Nothing: A True Story of Murder and Memory in Northern Ireland. Patrick started contributing to The New Yorker in 2006 and has written investigative narrative nonfiction on a range of subjects, from the hunt for the drug lord Chapo Guzman to the tragic personal history of the mass shooter Amy Bishop. He received the National Magazine Award for Feature Writing in 2014, and was a finalist for the National Magazine Award for Reporting in 2015 and 2016. Say Nothing received the National Book Critics Circle Award for Nonfiction, as well as the Orwell Prize for Political Writing, and was selected by Entertainment Weekly as one of the "10 Best Nonfiction Books of the Decade."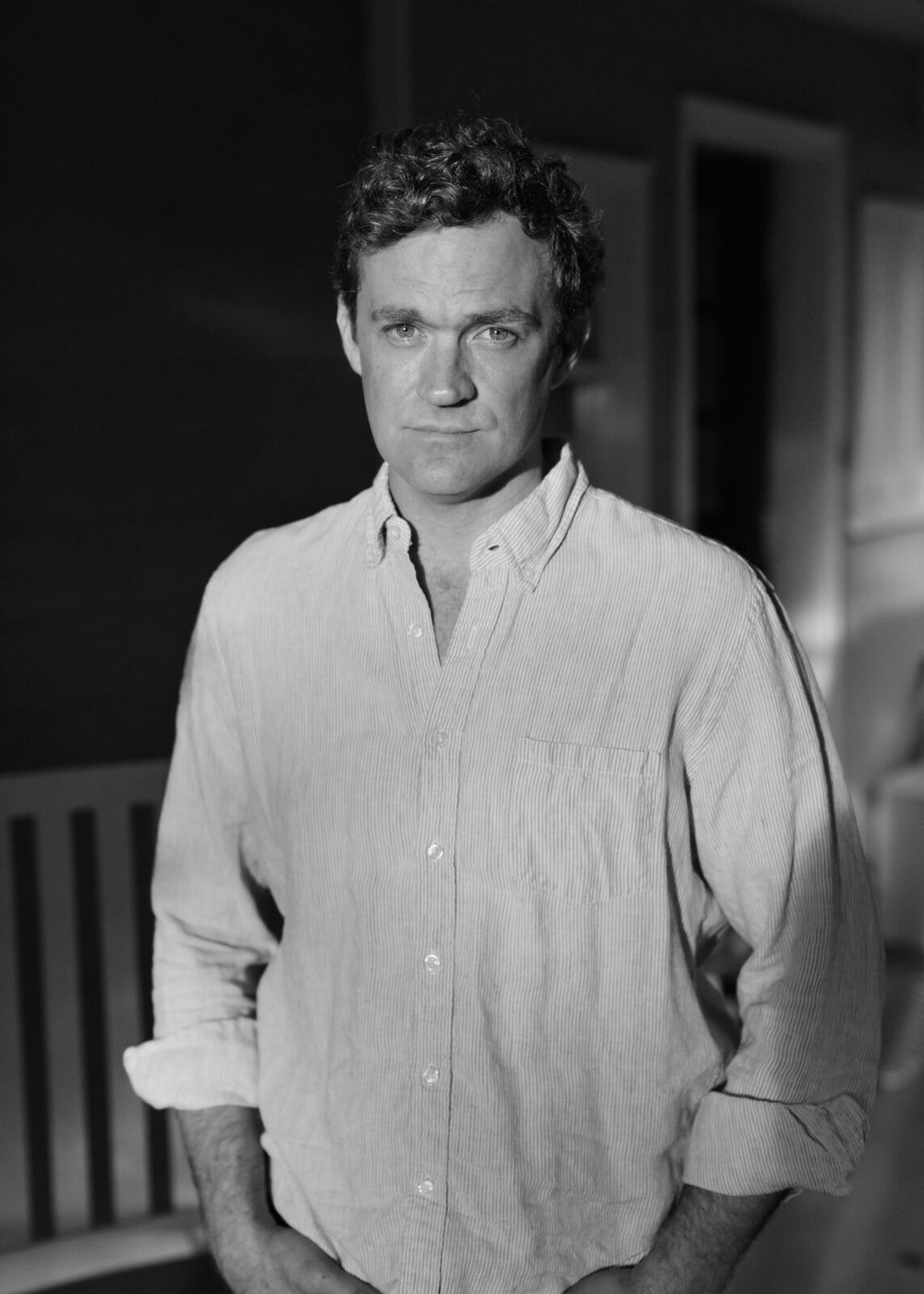 Date: Tuesday, June 29th, 2021
Time: 7:00-8:30pm
Location: Zoom Meeting

To RSVP, use link below:
Zoom meeting link and dial-in information will be sent with confirmation email after registering .
Please make sure you are all set to use Zoom before the conference. Click here to Get Started on Zoom.
To join the meeting use the link below:
https://harvard.zoom.us/j/99026844894?pwd=cFIrSmlDS296eHZ4Sll1NVNFaUVjUT09
Event Organizer: Harvard Club of Philadelphia

Questions: programs@hrcphilly.com
When:
7:00PM - 8:30PM Tue 29 Jun 2021, Eastern timezone

Look Who's Coming:
Jenna McNeill
Anastassia Baldrige
David Chen
Barry Klayman
David Hsu
Julia Klein
Henry Sommer
Daniel Friedman
Elizabeth Vale
Lawrence Bass
Peter Amuso
Lawrence Deckelbaum
Ellen Jantzen
Tzu-Ying Chuang
Charles Linehan
Genevieve Pham-Kanter
Stacy Stone
Shannon Guest of Diane Young Mich
Stephen Dittmann
Antoniett D'Urso
Wayne Strasbaugh
Steven Serling
Justin Martino
Peter Scott
Craig Laird
Katherine Sarlson
Ronald Anderson
Keith Hartwig
Arthur Hirsch
Mary Walsh
Jason Rosencranz
Tom Malone
Mary Walton
Joy Sardinsky
Elizabeth Bates
Sandy Smith
Luke McLoughlin
Jasmin Sethi
Judith Porter
Theodore Christopher
Guy Erwin
Lydia Ogden
David Wice
Guest of David Wice
Erlis Wickersham
Melanie Sheerr
Eric Po
Jane Alavi
Gaelle Pierre-Louis
Kenneth Kleinman
Chanan Tigay
Liz Soltan
Robert Bauchwitz
Richard Haupt
Victor Keen
Karen Rosenberg
Julius Towers
Davoren Chick, MD, FACP
American College of Physicians
Gary Blakely
Anil Tilbe
Guest of Anil Tilbe 1
Peter Amuso
Kathy Bjork
Richard Berkman
Margaret Nicholson
Joanne McLean
Abraham Gafni
Lynn Fields-Harris
Matthew Schuh
Deena Schneider
David Bills
Varghese Thomas
Craig Laird
Gail Chavis
Wanda Felder
Mary Keefe
Martha Dowd
Nancy-Beth Sheerr
Angela Wang
Robert Auritt
Charlie Ford
Guest of Anil Tilbe 3
Guest of Anil Tilbe 2
Lynne Maxwell
Stephen Klincewicz
Whitney Martinko
Elizabeth Knighton
Gareth Glaser
Nitin Ahuja
Olenka Jain
Magda Guillen Swanson
William Driscoll
John Lavelle
Payal Jain
Caroline Kardish
Ben Ashton
Julia Vu
Katherine Sarlson
Janet Rich
Megan Grannan
Yuvaram Reddy
Michael Escott
Robert Bauchwitz
Sergio Della Zassa
Amna Malik
Andrea Belasco
Deanna Blanchard
Yvonne Osirim
Samuel Osirim
Howard Verlin
Alan Tessler
Henry Parkman
Russell Maulitz
Phyllis Salzman
Wanda Felder
Leon Rosenberg
Martha Dowd
Jacob Weisenthal
Rosemary King
James Bollinger
Peter McGrath
Aster Angagaw
Deborah Lisker
Bruce Sheftel
Jill McDonald
Sandy Smith
Ellen Jantzen
Daniel Leonard
Stacy Stone
Eve Weiss
Maryclaire Dale
Lewis Rose
Guest of Lewis Rose
Taimarie Adams
Randolph Lindel
Guest of Randolph Lindel
Brigitta Mueller
Alan Tessler
Joshua Steinerman
Bruce Weber
James Rosenstein
Mo Chen
Katherine Walecka
Guest of Katherine Walecka
Lisa Warshaw
Erlis Wickersham
Peter Schwartz
Elizabeth Mutisya
Valerie Dubnoff
Elizabeth Galaznik
Christine Hu
Malcolm McNeill
Erin Flynn
Ashley Montone
David Barol
Lawrence Robinson
Betsy Wice
Guest of Betsy Wice
Carmen DiFelice
Gordon Cohen
Susan Weil Dreyfuss
Gerald Porter
David Bills
Kevin Tarr
MacLean Nasrallah
Andrew Ahn
Lawrence Spagnola
Alan Budreau
Mia Everett
Martin Heckscher
Guest of Martin Heckscher
Howard Verlin
Ayanna Johnson
Frank Pacheco
Christopher Cardinale
Leona Brenner-Gati
Shih-Wen Lin
James Keeler
Wayne Taitt
Mary Keefe
Aster Angagaw
Joanne McLean
Josh Brockman
Elisabeth Harper
Howard Mitchell
... a total of 197 guests.
Note: to opt out from this list please sign in, go to My Account and change your preferences under My RSVPs.