Fall Opener at The Betsy Ross House ***Postponed to 10/06!!!***
Unfortunately, due to the moderate likelihood of rain on Tuesday evening and the lack of cover at the Betsy Ross House Courtyard, ***TUESDAY NIGHT'S FALL OPENER IS POSTPONED to WEDNESDAY, OCT 6TH RAIN DATE.*** If you had previously registered and can't make the new date, email admin@hrcphilly.com.
We hope you can join for the Club's Fall Opener on the rescheduled date.Join us outdoors for our Fall Opener Social as we gather in Old City at the historic Betsy Ross House Courtyard on Wednesday evening, October 6th (rain date) from 6:30 to 8:30 pm. Come re-engage, mingle in-person, and learn about the legend of Betsy Ross!
The museum house and exhibits will be open for exploring, and attendees will have a chance to "meet the Little Rebel herself!" - a Betsy Ross interpreter will be available in her upholstery shop available for questions, and out and about in the courtyard to mingle and take pictures with guests.

A few fun facts:
George Washington showed Betsy a sketch of a flag with thirteen red and white stripes and thirteen six pointed stars. Betsy was responsible for changing the starts to five points rather than six because it would be faster to sew.
Despite her Quaker upbringing, she also was an ardent patriot who supported the Continental Army by rolling cartridges filled with gunpowder.
Betsy and her third husband, John Claypoole, are buried in the courtyard.
Public Health Note:
The Harvard Club of Philadelphia cares about the health and safety of everyone in our community. For your own protection as well as for that of your fellow alumni, it is expected that all attendees will be vaccinated and wear masks (except when actively eating and drinking). This is a wonderful venue and opportunity to gather; please be mindful of social distancing and the comfort level of those around you.
Location: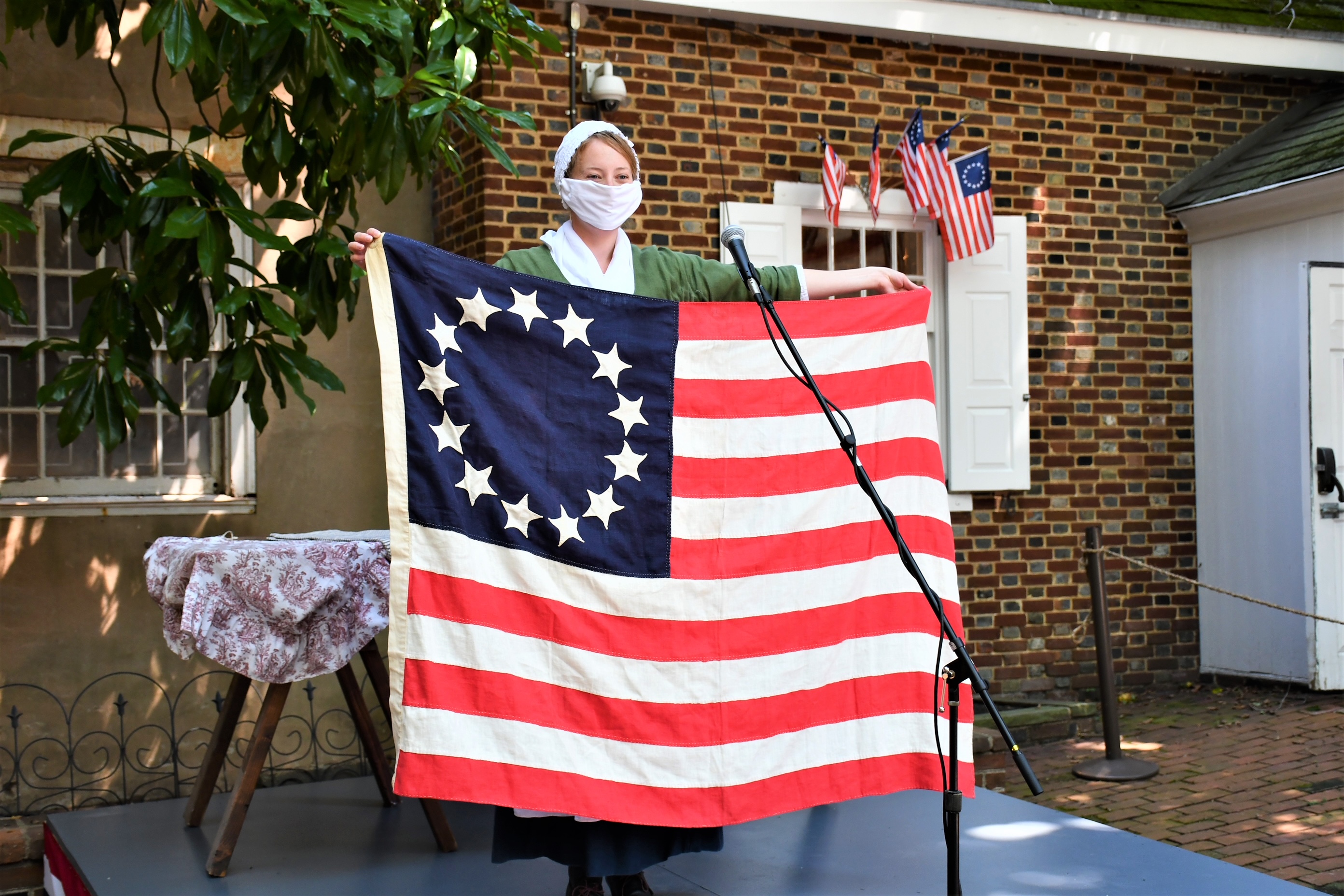 The Betsy Ross House Courtyard, 239 Arch Street, Philadelphia
On-street parking or click here map of nearby parking locations
Program:
6:30pm - Reception in Couryard
6:45pm - Welcome Introduction / Museum Tours
Tickets:
Crimson Circle and Sustaining Membership (member + up to 3 guests): $35 per person
Dual Membership (member + 1 guest): $35 per person
Individual Membership (member only): $35 per person - May bring guest at non-member rate
Recent Grad: $35 per person - May bring guest at non-member rate
Non-members: $65 per person (May join now to receive member rates)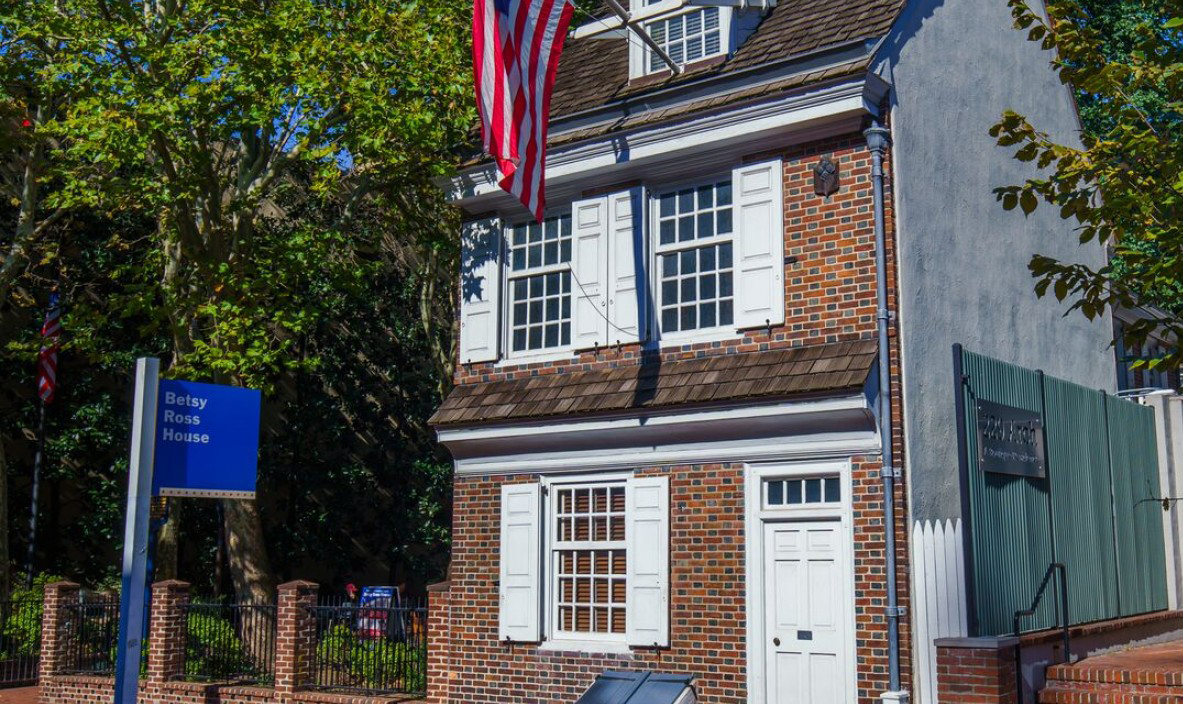 Ticket prices include access to museum, appetizers, non-alcoholic beverages, and a glass of wine or beer. Additional beer/wine tickets will be available for purchase CASH ONLY.
Catering will be provided by DiBruno Brothers.
RSVP Now Open . . .
When:
6:30PM - 8:30PM Wed 6 Oct 2021, Eastern timezone

Where:
The Betsy Ross House
239 Arch St
Philadelphia, PA 19106
[ Get Directions ]
Look Who's Coming:
Jasmin Sethi
Melanie Sheerr
Erik Backlund
Stacy Stone
Stephen McMillan
Michael Rabinovich
Ariela Marshall
Julia Constable
Jenna McNeill
Paul Chi
Michael Stern
New Nature Foundation / Philadelphia Zoo
Melissa Epperly
David Chen
Richard Woodville
Faeze Woodville
Arthur Goldman
Melissa Kurtzman
Ben Ashton
Ina Kodra
Luke McLoughlin
Gail Chavis
Guest of Gail Chavis
Haylee Smith
Amit Kanusing
Liz Squires
Kelly Widman
Guest of Kelly Widman
Sarah Light
Christopher Cardinale
Molly Stumacher
Julia Klein
PETER MCGRATH
Coriendo, LLC
Kyra McGrath
WHYY, Inc.
R. Kamp
Barthalomew (B.A.) Sillah
Justin Martino
Architect
Damon Rankin
Berkadia
Mazvita Rankin
CHOP
Vanessa Gennarelli
Miranda Chang
Merck
Angela Wang
Laurent Bass
LB Entertainment
Carol Shloss
Gilda Sedgh
Clayton Thomas
Becky Thomas
Marc Sonnenfeld
Troy Thomas
Ehab Goldstein
Mazaya LLC
Raghed Goldstein
Mazaya LLC
Eduardo Azevedo
University of Pennsylvania
Melissa Teixeira
University of Pennsylvania
Samarth Desai
Joseph Mitchell
Craig Laird
Wanda Felder
Amanda Baker
Cathy Ellis
Gu Brittany Pennywell
Alphonse Lane
Nancy-Beth Sheerr
Joshua Steinerman
Rachel Steinerman
Daniel Silver
... a total of 67 guests.
Note: to opt out from this list please sign in, go to My Account and change your preferences under My RSVPs.