Speakers Series: Ben Mezrich | The Antisocial Network
Bestselling author Ben Mezrich '91 offers a gripping, beat-by-beat account of how a loosely affiliated group of private investors and internet trolls on a subreddit called WallStreetBets took down one of the biggest hedge funds on Wall Street and fired the first shot in a revolution that threatens to upend the financial establishment. Ben's previous books have been adapted into the movies The Social Network and 21.
Told with deep access, from multiple angles, THE ANTISOCIAL NETWORK examines the culmination of a populist movement that began with the intersection of social media and the growth of simplified, democratizing financial portals—represented by the biggest upstart in the business, Robinhood, and its millions of mostly millennial devotees. The unlikely focus of the battle: GameStop, a flailing brick-and-mortar dinosaur catering to teenagers and outsiders, that had somehow held on as the world rapidly moved online. The drama comes to a head in a wild battle between Melvin Capital, a 13-billion-dollar hedge fund, one of the most respected and staid funds on the Street, and a disparate group of amateur day traders, video game nuts, and internet trolls on a subreddit calling itself WallStreetBets. At first, the subreddit was a joke—a meme-filled, freewheeling place to share investment tips, laugh about big losses, and post diamond hand emojis. Until some members noticed an opportunity—and rode a rocket ship to tens of millions of dollars in earnings overnight.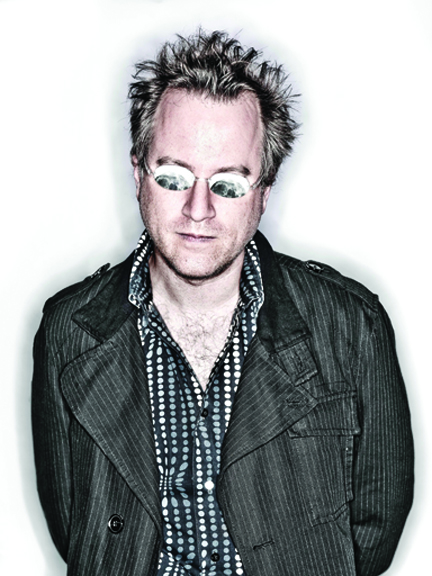 THE ANTISOCIAL NETWORK offers a fascinating, never-before-seen glimpse at the outsized personalities, dizzying swings, corporate drama, and everyday heroes and heroines who captivated the nation during one of the most volatile weeks in financial history. Readers meet the players on both sides—from Gabe Plotkin of Melvin Capital, Robinhood co-CEOs Vlad Tenev and Baiju Bhatt, and Ken Griffin of Citadel Securities to billionaires Elon Musk, Steve Cohen, Mark Cuban and rabblerousers like David Portnoy of Barstool Sports to the everyday men and women from WallStreetBets like nurse Kim Campbell, college student Jeremy Poe, and the enigmatic Keith "RoaringKitty" Gill, whose unfiltered livestream videos captivated a new generation of stock market enthusiasts. It's the amazing story of what just happened—and where we go from here.
About the Author: The reigning cowboy of narrative non-fiction with a writing career spanning nineteen years, Mezrich has authored twenty books – major international and New York Times bestsellers, with well over six million copies sold. The genre he's created – cinematic and unique true stories of young geniuses battling their way through the grey area between right and wrong, and succeeding at all costs – includes the wildly successful Bringing Down the House: The Inside Story of Six M.I.T. Students Who Took Vegas for Millions, which spent sixty-three weeks on the New York Times bestseller list. It was adapted into the hit motion picture 21. The Accidental Billionaires: The Founding of Facebook, a Tale of Sex, Money, Genius and Betrayal spent eighteen weeks on the New York Times bestseller list, and appeared on hit bestseller lists in over a dozen countries. It was adapted into the hit movie THE SOCIAL NETWORK, which was nominated for eight Oscars, winning three including Best Adapted Screenplay, and won Golden Globes for Best Picture, Best Director, Best Adapted Screenplay, and Best Score. Mezrich's latest book, Bitcoin Billionaires, was an international bestseller and is being made into a motion picture. Currently, Mezrich is also a writer and consulting producer for the tv show Billions.

Date: Tuesday, Oct 26th, 2021
Time: 7:00-8:00pm
Location: Zoom Meeting
To RSVP, use link below:
Zoom meeting link and dial-in information will be sent with confirmation email after registering .
Please make sure you are all set to use Zoom before the conference. Click here to Get Started on Zoom.
Event Organizer: The Harvard Club of Philadelphia

Questions: programs@hrcphilly.com
When:
7:00PM - 8:00PM Tue 26 Oct 2021, Eastern timezone

Look Who's Coming:
Justin Martino
Architect
Lindsay Moran
Marybeth Wootton
Luke McLoughlin
Melissa Otto
Hena Ahmed
Arthur Hirsch
Melanie Sheerr
Glynis Gallivan
Gail Chavis
R. Kamp
Michael Lloyd
Janet Rich
Ron Levine
Jasmin Sethi
Алексей Ковалёв
Jing Xie
David Landau
Nancy-Beth Sheerr
Roger Bove
Pat Bove
West Chester University
Barry Klayman
Thomas Auchter
Linda Jan
Wade Woodson
Theodore Lee
Arnold Aguilera
Harvard Club of Virginia
Lesley Hanes
MD MSc
Anand Singh
Brian O'Neill
Harriet Costa
Nikki Ariaratnam
Michael Adesman
Brown Club
Stephen McGahee
Jessica Perry
Robert Louis
Janet Schwartz
Robert Bauchwitz
Xena Wang
Bonnie Nierman
Gary Blakely
Jeff Lewin
Sharon Berney
Erlis Wickersham
Valerie Dubnoff
Ed Dippold
Sandy Smith
Pelle Duong
Theodore Hall
David Chen
Bonnie Nierman
... a total of 58 guests.
Note: to opt out from this list please sign in, go to My Account and change your preferences under My RSVPs.