Autumn Hike: Ridley Creek State Park

Join other alumni and friends for a fall hike through Ridley Creek State Park in Media, PA. We will enjoy some socially distant physical activity of moderate difficulty.
This gathering (children welcome!) will include a guide at the front and rear to accommodate different rates of enjoyment. Bottled water and granola/energy bars will be provided. The event is free for alumni, families and friends., but please RSVP by Nov. 18th.
***Updated Information***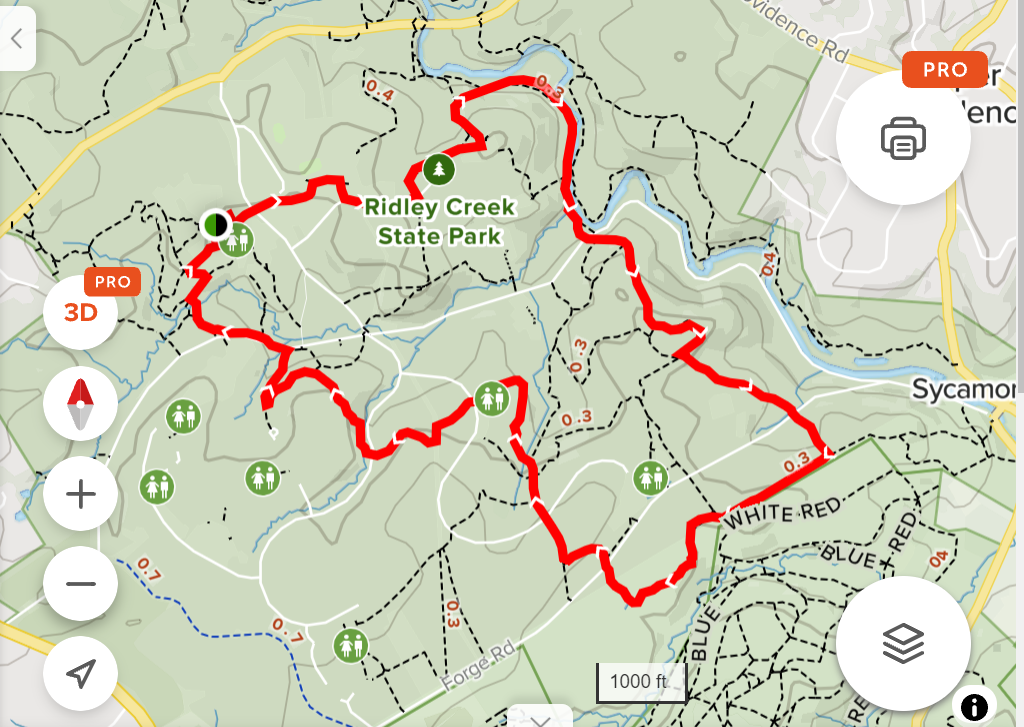 We will hike only in good weather. Please check email that morning for cancelation notice if weather looks uncertain.

We will hike the loop shown below which comprises largely of the White trail with some Yellow trail in between. The trail is 4.1 miles long and will take around 2h30m to complete with a break for snacks. There are several road crossings on the trail which should be done with caution as cars cannot see pedestrians until they come closer. Leaves cover the roots and boulders on the trail so hiking boots with good traction are recommended. There is a restroom facility at the 1 hour point.
Please download the activity waiver by clicking here and bring a signed copy to the event.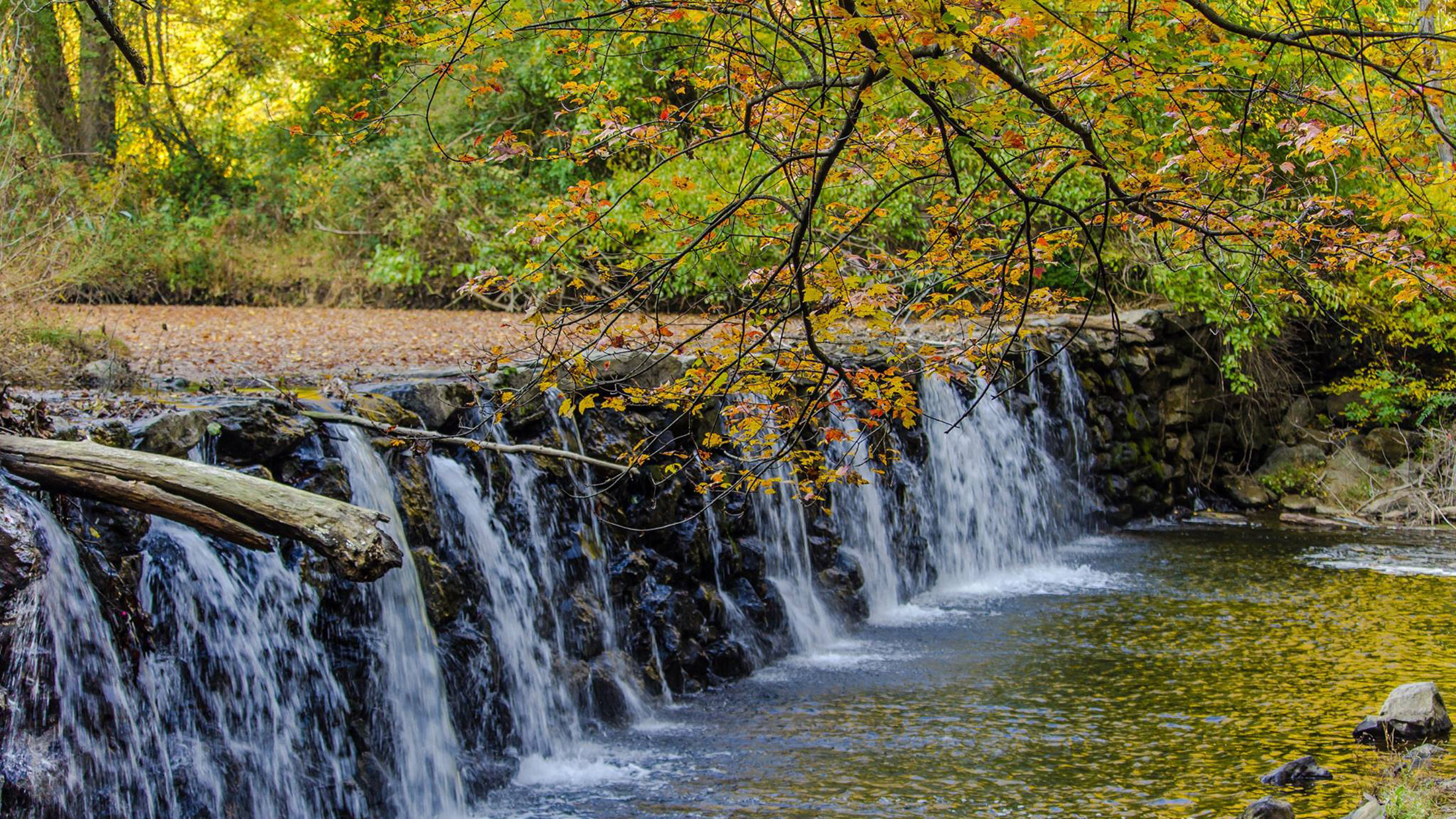 All adults need to sign/date the waiver and list minors in their party.
Public Health Note: The Harvard Club of Philadelphia cares about the health and safety of everyone in our community. For your own protection as well as for that of your fellow alumni, guests, it is expected that all attendees over 12 years of age will be vaccinated. Wearing masks is optional for the vaccinated, but expected for unvaccinated children under 12. This is a great opportunity to gather outdoors; please be mindful of social distancing and the comfort level of those around you.
***Meeting information*** (Different from previous hikes)
We will be meeting at 10 AM, at the paved parking area on Ridley Creek State Park Site 9. Turn onto the access road from Sandy Flash Drive South then go all the way to the end (see map below). Click here for google map.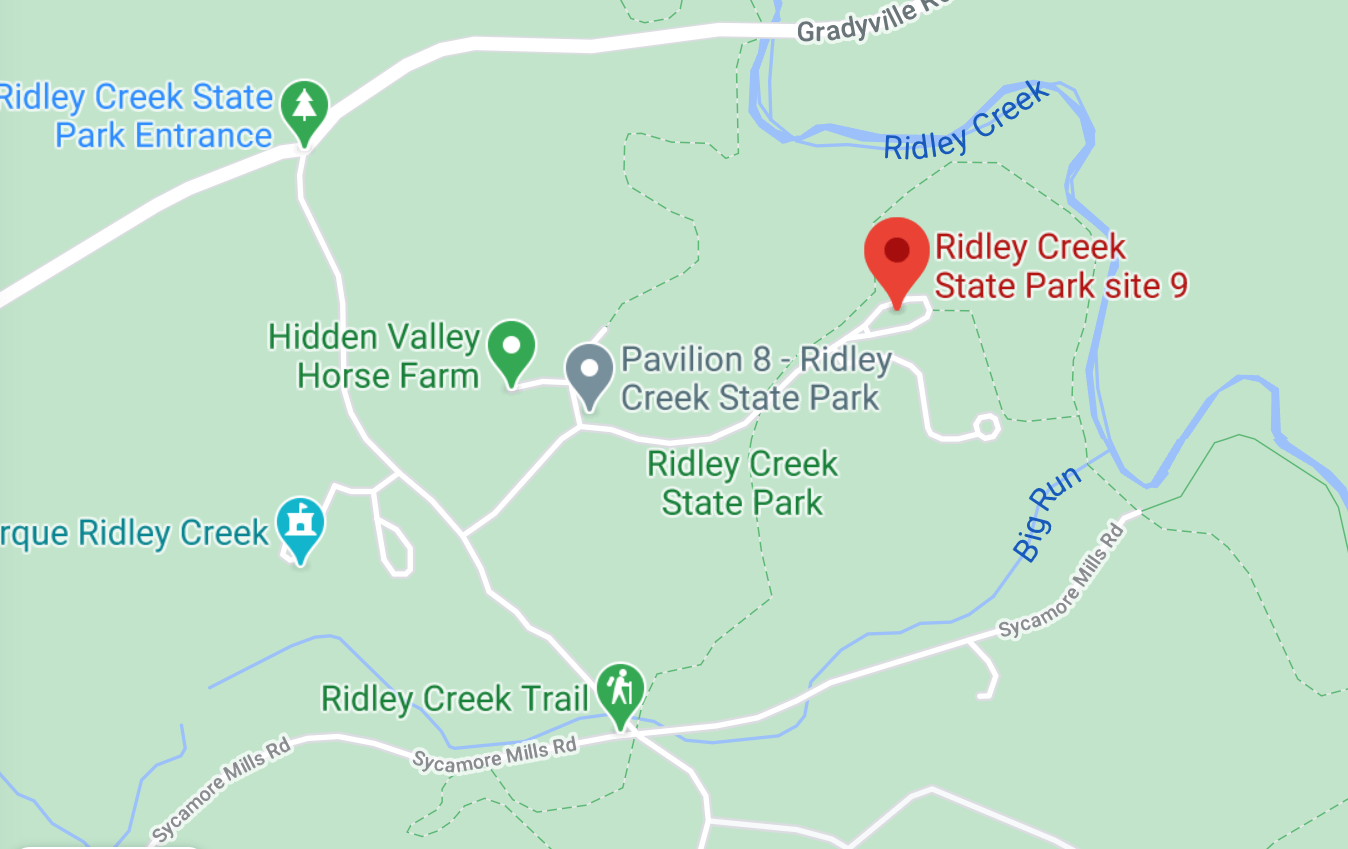 When:
10:00AM - 12:00PM Sun 21 Nov 2021, Eastern timezone

Where:
1023 Sycamore Mills Rd,
Media, PA 19063
Look Who's Coming:
David Chen
Kelly Atkins
Xena Wang
Amy Sun
Stacy Stone
Peter Snyder
Peter Snyder
Phyllis Snyder
Laura Butera
Rebecca Blachly
Jungsuk Cho
Roger Bove
Patrice Bove
- Select -
Justin Martino
Glynis Gallivan
Guest of Glynis Gallivan
Jasmin Sethi
Ade Lawal
Diane Danoff
Theo Danoff
Michelle Danoff
George Mulford
Lirui Li
Guest of Lirui Li
Valerie Dubnoff
Kathy Haas
Roger Bove
Guest of Roger Bove
... a total of 29 guests.
Note: to opt out from this list please sign in, go to My Account and change your preferences under My RSVPs.