Wayne Art Center: Craft Forms 2021
On display at the Wayne Art Center, Craft Forms is internationally recognized as one of the premiere contemporary craft exhibitions, featuring the finest works of ceramics, wood, fiber, metal, glass, mixed medium and 3D printing. Please join us for a visit to this exquisite exhibit. Friends and family welcome!!!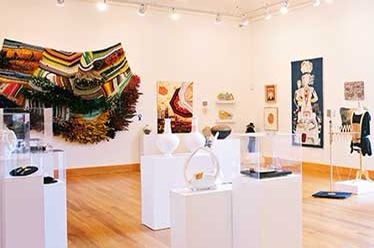 Craft Forms 2021, 26th International Juried Exhibition of Contemporary Craft, one of the premier contemporary fine craft exhibits in the United States. Featuring 93 works in ceramic, wood, fiber, metal, glass, mixed media and 3D printing, Craft Forms 2021, attracts nearly 5,000 visitors each year. This year's companion show, The Process of Becoming- The Jewelry Collection of Carolyn L.E. Benesh, features one hundred pieces from Carolyn's personal collection and celebrates a love of the handmade object while exploring the relationship between collector and artist. Attraction to Abstractions features abstract paintings by current Wayne Art Center members and will hang in the Vidinghoff Lobby. For more information about the exhibition, click here.

Note: This exhibit visit coincides with the Craft Forms Holiday Shopping Weekend, which, like the exhibits, is open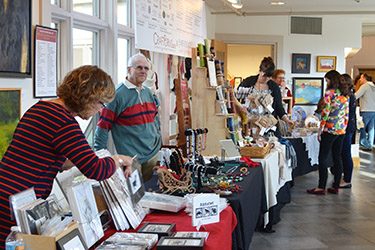 to the public. More than 30 local artisans and merchants showcase distinctive and original crafts as visitors shop and enjoy a variety of culinary delights. Wayne Art Center's Gallery Shop features more than 100 artists who create jewelry, apparel & accessories, home décor in wood, glass, textiles and wax, as well as unique gifts, cards and books.

Public Health: Wayne Art Center is committed to the health and safety of our community. At this time, regardless of vaccination status, masks are required by everyone, ages 2+ while inside the facility.
The event is free, but please RSVP using link below.
Exhibit Location: Wayne Art Center 413 Maplewood Ave., Wayne, PA 19087
Date: Sunday, December 12th, 2021
Time: 1:00pm - 3:00pm
Parking: free, art center parking lot.
When:
1:00PM - 3:00PM Sun 12 Dec 2021, Eastern timezone

Where:
Wayne Art Center
413 Maplewood Ave
Wayne, PA 19087 USA
[ Get Directions ]
Look Who's Coming:
Justin Martino
Architect
Stacy Stone
Panharith Ean
Guest of Panharith Ean
Stephen Dittmann
Suzanne Rotondo
Robin Renn
... a total of 7 guests.
Note: to opt out from this list please sign in, go to My Account and change your preferences under My RSVPs.