Prof. Katy Milkman | How to Change (Virtual)
Speaker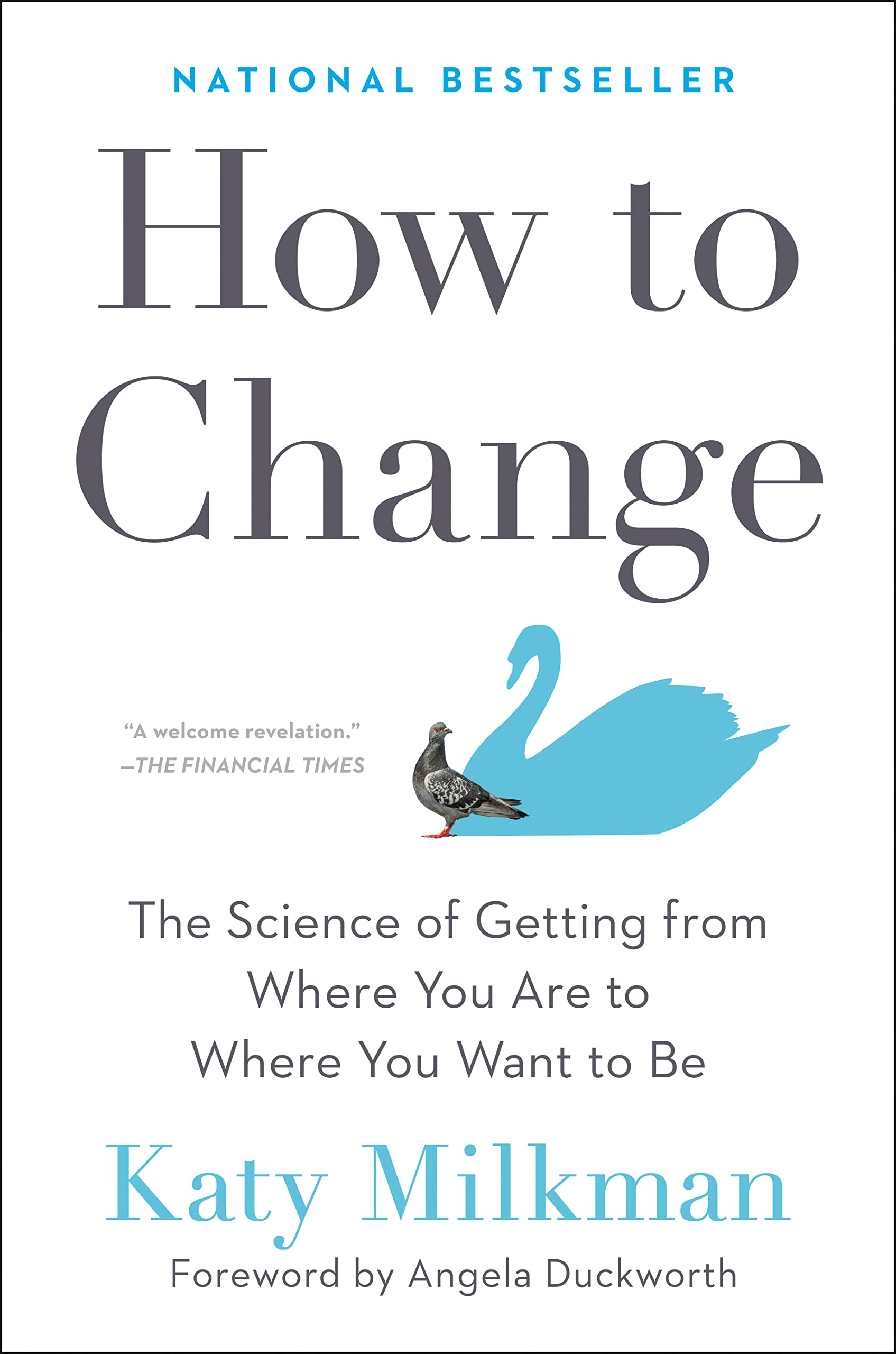 Hailing from the suburbs of Washington DC, Katy Milkman, Phd '09, is the James G. Dinan Professor at The Wharton School of the University of Pennsylvania. She is also host of the popular Charles Schwab behavioral economics podcast Choiceology and the co-founder and co-director of Penn's Behavior Change for Good Initiative, a research center focused on advancing the science of lasting behavior change. Her research explores ways that economics and psychology insights can help change behaviors for good, like savings, exercise, and vaccination. Katy received her undergraduate degree in Operations Research and American Studies from Princeton University and her PhD in Computer Science and Business from Harvard University (2009). In her free time, Katy enjoys hiking and reading Geronimo Stilton books to her 6-year-old-son.
The New York Times named How to Change: The Science of Getting from Where You Are to Where You Want to Be as one of the best 8 books for healthy living in 2021.
Date: Wednesday, May 25, 2022
Time: 8:00pm – 9:00pm
Location: Virtual over Zoom
Cost: Free for Harvard Club of Philadelphia Members;
$10 donation to Club's Scholarship Fund for Non-members

Zoom meeting link and dial-in information will be sent with confirmation email after registering .
Please make sure you are all set to use Zoom before the conference. Click here to Get Started on Zoom.
Event Organizer: Harvard Club of Philadelphia

Questions: programs@hrcphilly.com
When:
8:00PM - 9:00PM Wed 25 May 2022, Eastern timezone

Virtual Event Instructions:
Look Who's Coming:
Kelly Widman
Melanie Sheerr
Mike Lyden
R. Kamp
Sheldon Rothenberg
Stephanie Gunderson
Xena Wang
Miranda Chang
Merck
Grant Gaugler
Jasmin Sethi
Charlie Ford
Justin Martino
Architect / ESG Investor
Wanda Felder
Fabien Klimsza
Nancy-Beth Sheerr
Alison Avera
Bruce Kozlowski
Daniel Beaulieu
VAL Health
Abimbola Orisamolu
Samantha Butts
David Chen
Joseph Mitchell
Brian Gordon
Gregor Hanuschak
Victoria Rivera-Cruz
Jenna McNeill
Hillary Do
Benjamin Ashton
Ellen Jantzen MD
Adam Rosen
Vanessa Gennarelli
Michelle Walczuk
Nicole Loftus
Francie Hoogeveen
Susan Weil Dreyfuss
Elliott Walker
Jeanne Rentezelas
Gail Chavis
Mark Greenberg
Scott Swanay
Sara Trescott
Daniel Beaulieu
Rosemary Cook
Marc Pomper
James Yannopoulos
Aaron Kleiman
Alphonse Lane
... a total of 54 guests.
Note: to opt out from this list please sign in, go to My Account and change your preferences under My RSVPs.