Wayne Art Center Exhibit / Radnor Trail Walk (In Person)
The Wayne Art Center is one of the Philadelphia area's treasured cultural gems. Art Quilt Elements 2022 is the 15th exhibition of this internationally acclaimed show, unique for its professional presentation of art quilts. Join us for a self-guided visit of this exquisite exhibit, followed by a stroll on the paved Radnor Trail that runs past the center. Children, guests welcome!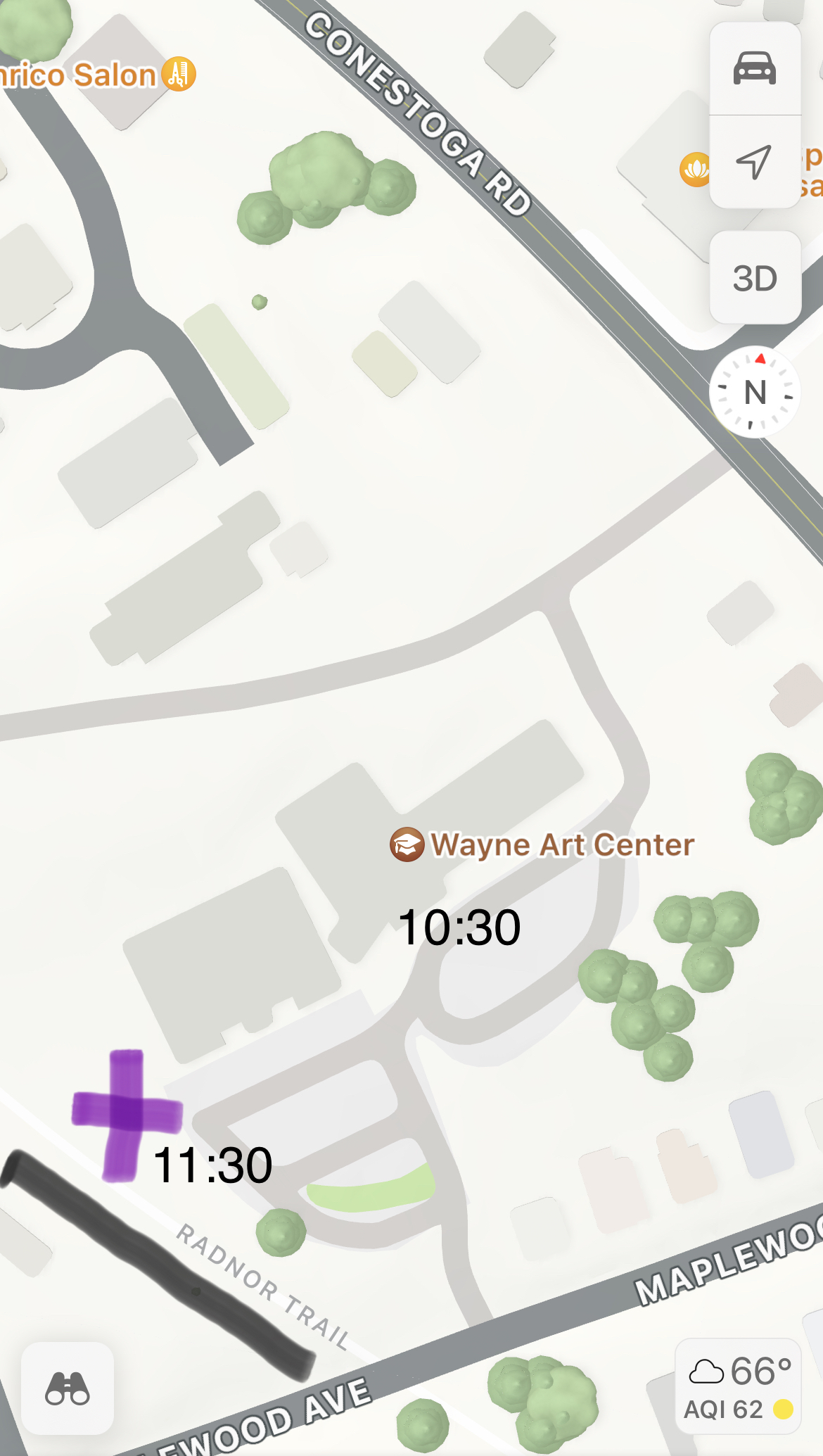 Exhibit Location: Wayne Art Center 413 Maplewood Ave., Wayne, PA 19087
Date: Saturday April 23rd, 2022
Time: Exhibit - 10:30am / Walk - 11:30am (Meet at purple X on map to left)
Parking: free, art center parking lot.
For those who can't make this event, preveiw the exhibit here:
http://www.artquiltelements.org/aqe-2022-online-exhibition/
Information about the Radnor Trail (former railroad line):
https://www.radnor.com/Home/Components/FacilityDirectory/FacilityDirectory/68/33

When:
10:30AM - 12:30PM Sat 23 Apr 2022, Eastern timezone

Where:
Wayne Art Center
413 Maplewood Ave
Wayne, PA 19087 USA
[ Get Directions ]
Look Who's Coming:
Xena Wang
Guest of Xena Wang
Janet Rich
Stacy Stone
Guest of Stacy Stone
Alphonse Lane
Christine Speidel
Jasmin Sethi
Christine Hu
Henry Ng
Roger Bove
Jeremy Bove
Pat Bove
Eric Bove
Sahab Aslam
Guest of Sahab Aslam
Hersh Sagreiya
Usha Sagreiya
Siddharth Sagreiya
Guest of Xena Wang
Justin Martino
ESG Investor
Christine Hu
Walter Stromquist
Paul Chow
... a total of 26 guests.
Note: to opt out from this list please sign in, go to My Account and change your preferences under My RSVPs.