Eastern State Penitentiary: Twilight Tour & Beer Garden
Experience Eastern State Pennitentiary's historic cellblocks as the sun goes down. Join fellow Harvard alums, family, and friends for a Twilight Tour of the world's first "true" Penitentiary- right in the heart of Philadelphia's Fairmount Neighborhood, then meet for drinks at the Triple Bottom Brewery / Fair Chance Beer Garden within the Penitentiary walls.
Eastern State Penitentiary was once the most famous and expensive prison in the world, but stands today in ruin, a haunting world of crumbling cellblocks and empty guard towers. Known for its grand architecture and strict discipline, this was the world's first true "penitentiary," a prison designed to inspire penitence, or true regret, in the hearts of prisoners. Its vaulted, sky-lit cells once held many of America's most notorious lawbreakers, including bank robber "Slick Willie" Sutton and Al Capone. Eastern State Penitentiary's innovative preservation, interpretation, and public programs will move visitors to engage in dialogue and deepen the national conversation about criminal justice.
When: Thursday July 21, 6:30 pm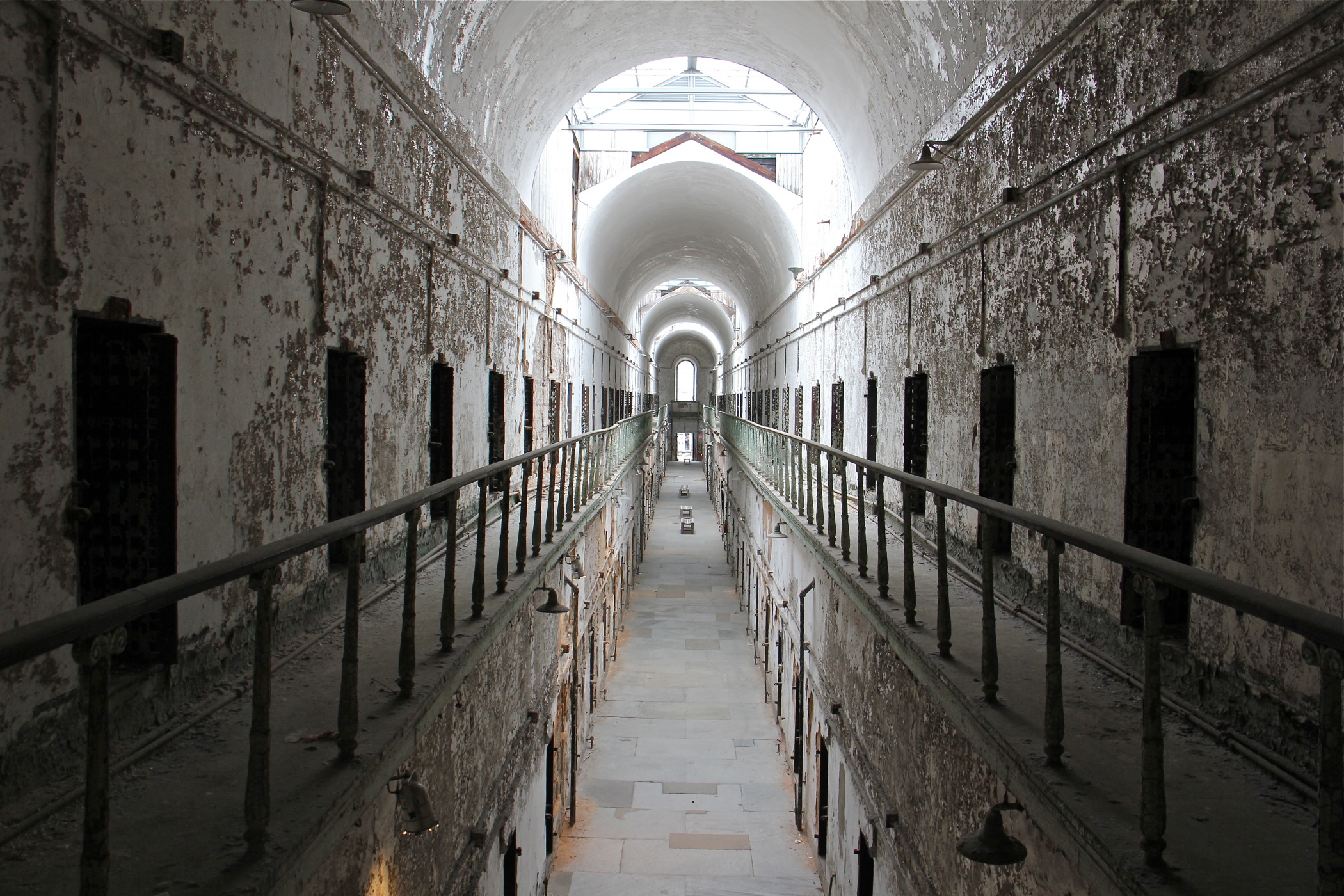 Where: Eastern State Penitentiary, 2027 Fairmount Avenue
What: We will meet at the front gate at 6:30 to collect our tickets. An Audio Tour is included which attendees can do at their own pace. After the tour we will convene at the Triple Bottom Brewery Fair Chance Beer Garden within the Penitentiary walls.
Cost: $19 per person (Please register by 5:00pm on the day of.)
Note: This event is family friendly. Night Tours are distinct from the fall Haunted House event. There is no food at the Triple Bottom Beer Garden. Here are some neighborhood restaurants to grab a bite before or after the event: https://www.easternstate.org/visit/night-tours/dining-options
Parking:https://www.easternstate.org/visit/directions-parking

When:
6:30PM - 8:30PM Thu 21 Jul 2022, Eastern timezone

Where:
Eastern State Penitentiary
2027 Fairmount Ave
Philadelphia, PA 19130 USA
[ Get Directions ]
Look Who's Coming:
Stephen Mullin
Janet Mullin
Ivelys Figueroa
Robert Gordy
Guest of Robert Gordy
Xena Wang
Guest of Xena Wang
Jasmin Sethi
Brian O'Neill
Guest of Brian O'Neill
Guest of Brian O'Neill
Guest of Brian O'Neill
Michael Bopp
Guest of Michael Bopp
Christina Burton
Joseph Olivieri
Guest of Joseph Olivieri
Wanda Felder
Guest of Wanda Felder
Gardner Cadwalader
Guest of Gardner Cadwalader
Hans Toegel
Phyllis Toegel
David Shera
Suzanne Shera
Jules Lipoff
Guest of Jules Lipoff
Brian O'Neill
Andrew Mitchell
Guest of Andrew Mitchell
... a total of 30 guests.
Note: to opt out from this list please sign in, go to My Account and change your preferences under My RSVPs.