Author Series: Deepa Purushothaman, KSG '99 (Virtual)
Moving from The First, The Few, The Only to the Many. Embracing Women of Color Leaders.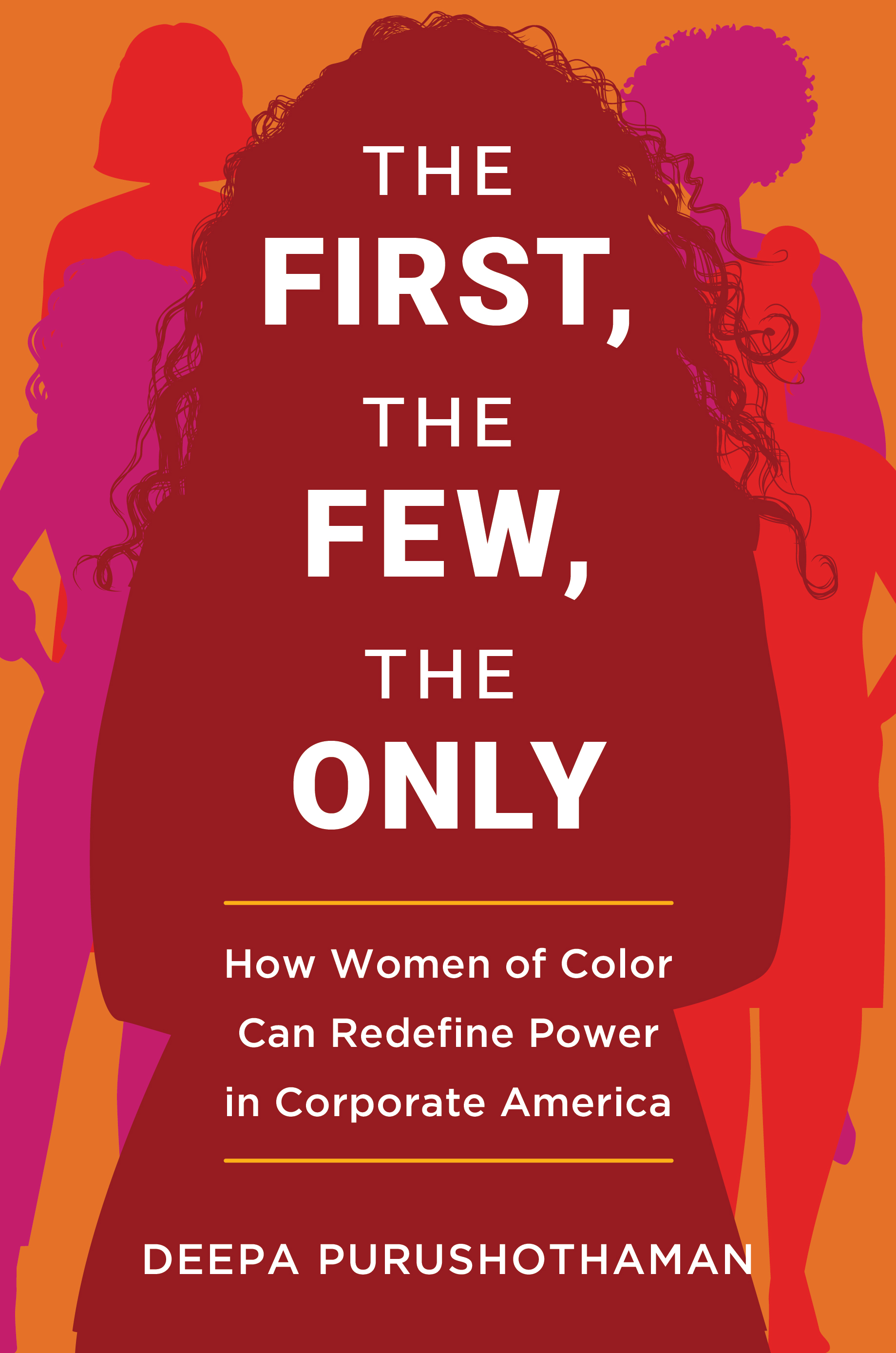 Deepa Purushothaman, KSG '99, founder of nFormation and author of The First, The Few, The Only: How Women of Color can Redefine Power in Corporate America, is offering a counter-narrative for women in the workplace: rather than conforming to rigid, male-centric standards for what it means to be a leader, women can tap into being fully themselves, embracing the power and wisdom that come with authenticity. We can all work towards cultivating a culture where women of color leaders can maximize their potential at work.
During this talk, Deepa will draw from her own experience as an Indian-American woman in the corporate world, including her time as a Deloitte partner, to offer captivating alternatives to the modes of leadership we've been taught. She will also offer her take on how fellow leaders in the workplace can support an inclusive and equitable environment for women of color.
Deepa is a TED and SXSW speaker and has been featured in TIME, PBS, Forbes, Wall Street Journal, Fortune, Financial Times, and Harvard Business Review. Her TED talks have almost 3M views. She has degrees from Wellesley College, Harvard Kennedy School, and the London School of Economics, and lives in Los Angeles with her husband and their four fur kids.
Date: Tuesday, Oct. 25th, 2022
Time: 6:00-7:00pm
Location: Virtual over Zoom
Cost: Free for Harvard Club of Philadelphia and Partner Club Members;
$10 donation to Club's Scholarship Fund for Non-members
Zoom meeting link and dial-in information will be sent with confirmation email after registering .
Please make sure you are all set to use Zoom before the conference. Click here to Get Started on Zoom.
Event Organizer: The Harvard Club of Philadelphia

Questions: programs@hrcphilly.com
When:
6:00PM - 7:00PM Tue 25 Oct 2022, Eastern timezone

Virtual Event Instructions:
Look Who's Coming:
Justin Martino
Architect / ESG Investor
Debra Myers
Natznet Tesfay
S&P Global
Yang-Ro Yoon
Xena Wang
Pinki Mishra
Jennifer Ahaghotu
Gail Chavis
Wanda Felder
Jasmin Sethi
Janet Rich
Sabs Quereshi
Arianne M Graham
Erica Reaves
Алексей Ковалёв
Idette Elizondo
Ralph Tang
Karen Lee
Karen Kelly
David Chen
Varghese Thomas
Алексей Ковалёв
Melanie Sheerr
... a total of 25 guests.
Note: to opt out from this list please sign in, go to My Account and change your preferences under My RSVPs.