Grassroots Community Organizing: The Key to Change (Virtual)
For decades, the same problems have persisted in the same neighborhoods: high poverty rates, low educational attainment, low home ownership, and more. They have persisted despite intervention from thousands of organizations and government. In Philadelphia, one of the most apparent consequences is the prevalence of gun violence, with over 1.7K shooting victims already this year. Why? With over a decade of experience in the social impact space, Hillary Do believes she knows the answer and what we can do to change it. Join this session to learn more.
Hillary Do is a Harvard College '17 graduate with a degree in Social Studies and Computer Science. She holds an MBA from the Stanford Graduate School of Business, where she was a Leadership for Society Scholar and Stanford Impact Founder Fellow. For those from Philly, she is a graduate of Central High School (class of 272!). She is the founder of PhillyBOLT, working to empower grassroots leaders in historically marginalized neighborhoods. She has over a decade of experience in civic technology, local government, community organizing and business strategy. She dreams of a Philadelphia where every neighborhood thrives, led by the people living in them.
Date: Tuesday, Dec. 6th, 2022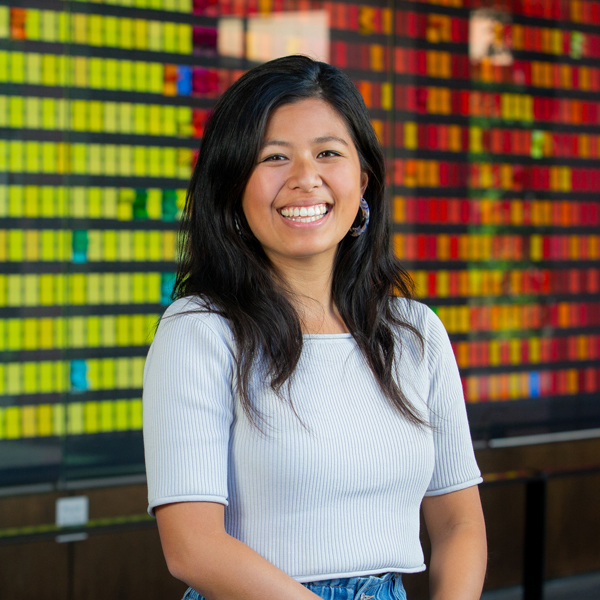 Time: 7:00-8:00pm
Location: Virtual over Zoom
Cost: Free for Harvard Club of Philadelphia and Partner Club Members;
Free for Non-members (Please consider making a donation to the club's scholarship fund here)

Click here to Register!!! Click here to join meeting
Zoom meeting link and dial-in information will be sent with confirmation email after registering .
Please make sure you are all set to use Zoom before the conference. Click here to Get Started on Zoom.
Event Organizer: The Harvard Club of Philadelphia

Questions: programs@hrcphilly.com
When:
7:00PM Tue 6 Dec 2022, Eastern timezone

Virtual Event Instructions:
Look Who's Coming:
Eloy Cano
Kimberly Navarro
University of Pennsylvania
Justin Martino
Architect/ESG Investor
Jasmin Sethi
Payal Jain
Avanti Krovi
jie li
Colin Siu
Laura Keane
Reuben Howard
Michael Delfiner
Janice Chin
Prerna Bhat
Barnett Zhao
Kiyeon Lee
G. Roben
Margot Stevenson
Stacy Stone
Wanda Felder
Yang-Ro Yoon
shannon lopez
Harry Douglas
Lisa Earle Bostwick
Idette Elizondo
Jasmin Sethi
James Kahn
James Kahn
Janet Rich
Lowry Yankwich
Jessi Koch
Centennial Parkside CDC
Hillary Do
Adriana Chavez
Eugene Lee
Pallavi Mande
Tamraparni.org
Cynthia Cohen
Pathway Partneres
Gilda Sedgh
Barbara Green
Audrey Tashjian
Richard Oliver
Holly M
American Center for Asian Students
Jalon Alexander
Makpar
... a total of 45 guests.
Note: to opt out from this list please sign in, go to My Account and change your preferences under My RSVPs.