All Ivy Holiday Gathering at Yards Brewing Co. (In Person)
Join the alumni, young and old, from the Harvard, Cornell, Princeton, Yale, Penn, Columbia, Dartmouth, Brown and more for a festive holiday gathering this season at Yards Brewing Company. Open to all alumni and friends. Reserve Early & Save!!!
You've almost certainly had a Yards beer, but come see where they are brewed! Since 1994, Yards has been a staple of the Philadelphia beer scene. It has grown from a garage-sized operation in Manayunk all the way up to there current location in Northern Liberties. A brewery tour will be available, led byYards CEO, Trevor Pritchett.
Location: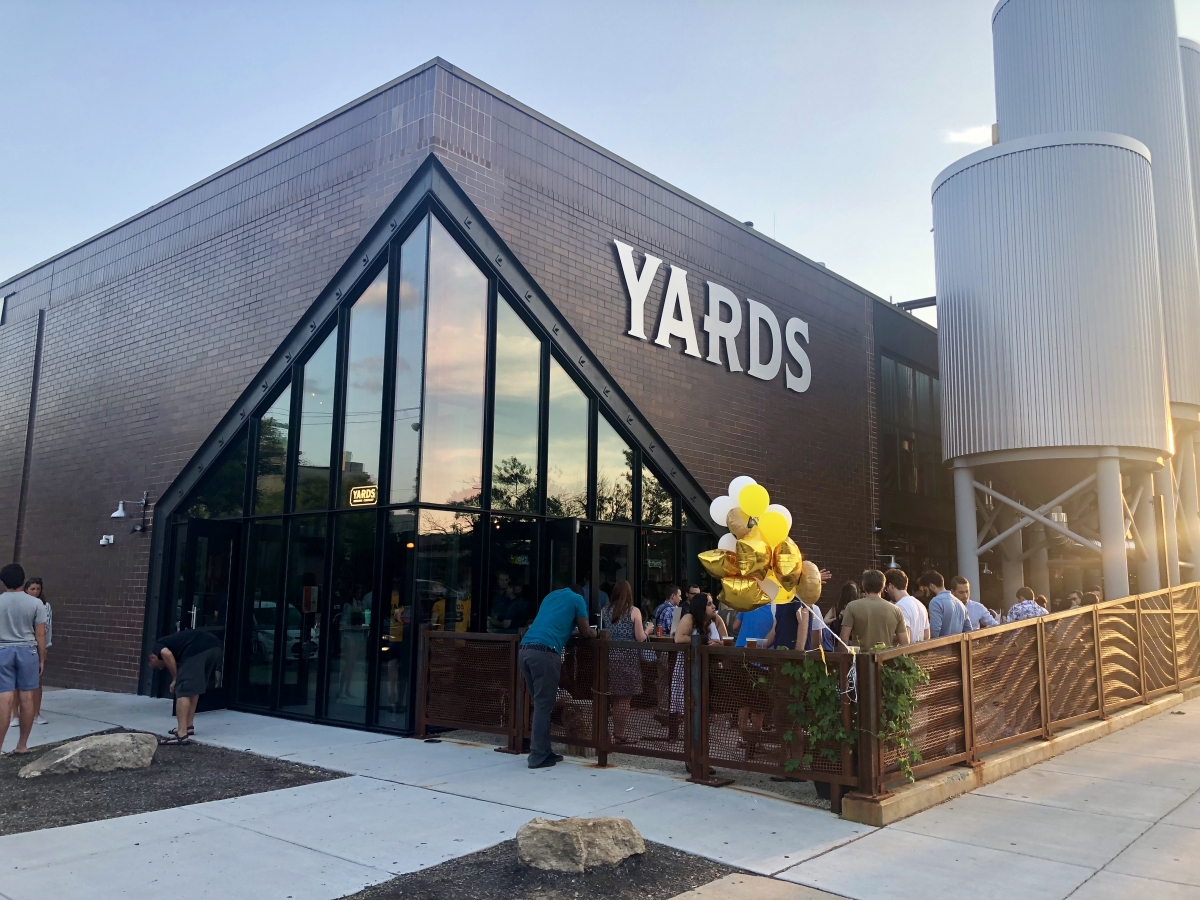 Yards Brewing Company, 500 Spring Garden Street, Philadlephia

Complimentary parking off of 5th Street, between Callowhill and Spring Garden Streets in two lots: the lot connected to Yards and in the Target Parking lot in Yards designated spots (marked in yellow).
Program:
6:00pm - Reception: Heavy Appetizers / Open Bar (wine/beer)
6:45pm - Welcome Introduction / Brewery Tour

(please wear closed-toed shoes)
Tickets:
$50 per person thru Dec. 14th
$55 per person after Dec. 14th
RSVP closes January 4th.
Registration Closed.
Please enter your school on the RSVP page after checking out.
Organized by The Harvard Club of Philadelphia
When:
6:00PM - 8:00PM Wed 11 Jan 2023, Eastern timezone

Where:
Yards Brewing Company
500 Spring Garden St
Philadelphia, PA 19123
[ Get Directions ]
Look Who's Coming:
Joanna Barrett
Guest of Joanna Barrett
Nilmini Klur
Muneeb Niazi
Xena Wang
Guest of Xena Wang
Melanie Sheerr
Natasha Khodykina
Frankie Leech
Catie Enright
Ken Chen
Scott Swiger
JBH Advisory Group
Jill Vizza
Kevin Guest of Jill Vizza Sullivan
Jamie Wells
Douglas Pike
Susan Holliday
Tracey Vlahovic
Radhika Samant
Amy Kaissar
Bristol Riverside Theatre
Ken Kaissar
Bristol Riverside Theatre
John C. Connell
Colleen Connell
Damon Rankin
Guest of Damon Rankin
Becky Thomas
Bryan DeSouza
William Driscoll
Ivelys Figueroa
Angela Lu
Justin Martino
Jasmin Sethi
Dean Lintzeris
Gilston Lintzeris PLLC
Karen Kaun
Gilda Sedgh
Guest of Gilda Sedgh
Jim Dolan
Enradius LLC
Yasmin Dolan
Heartland
Michael Hoffberg
Sharon Hoffberg
Mosa Rahimi
Daniel Silver
Jonathan Welch
Monica Carty
Eliza Orleans
Carmen Cusido
Ruth Craxton
Karl Miller
Guest of Karl Miller
Ross Zimmerman
Anna Nikolai
Martha Girard
Laura Biezup
Marianna Tretiak
Claudia Cardamone
John Ghazvinian
Omar Khoury
J. Heather Cullen
Chrysanthe Simsir
Alexandra Wagner
Ava Skolnik
Wanda Felder
Kelly Widman
Nicole Eckman
Paul Lorenz
Elaina Berkowitz
Erik Backlund
SiNae Pitts
Gail Chavis
Ryan Visniski
Nicole Visniski
Jamall Thompson
Paul Chow
Rachel Talley
Jessica Talley
Josephine Sandler (J.S.) Nelson
Ashley C. Celestin
Kamilah Jackson
Peter Dalton
Urban Outfitters
Seyi Segun
Jenna Harris-Mosley
Sebastianna Skalisky
Elias Kohn
Traci Mansfield
Guest of Traci Mansfield
Peter Beik
Kal Chaudhuri
Luke McLoughlin
Paul Lorenz
Guest of Paul Lorenz
Nkem Okafor
Margarita Mirkil
Joseph Mitchell
Alexis Morgan
Jill McDonald
Matthew Conaty
David Weinfeld
Marjorie Patterson
Daniel Beaulieu
Laura Adams
Robin Farley
Guest of Robin Farley
Jennifer Ahaghotu
Debra Morton
Matthew Young
Samantha Fields
Guest of Samantha Fields
Guest of Samantha Fields
Daniel Ofosu
Barbara Losoncy
Elizabeth Brown
Janet Odufunade
Oliver Will
Dartmouth College
Jazmine da Costa
... a total of 121 guests.
Note: to opt out from this list please sign in, go to My Account and change your preferences under My RSVPs.
Click here to buy tickets!!!