Panel Discussion: Leadership through the Lens of Women of Color and for the Benefit of All
Diversity has always mattered. Who sits at what tables affects us all. But since the catalytic events of 2020, discussions around diversity, equity and inclusion have come to the forefront in a new way. Join us for a panel discussion to explore leadership through the voices of Women of Color.
Please join us for this inclusive conversation on: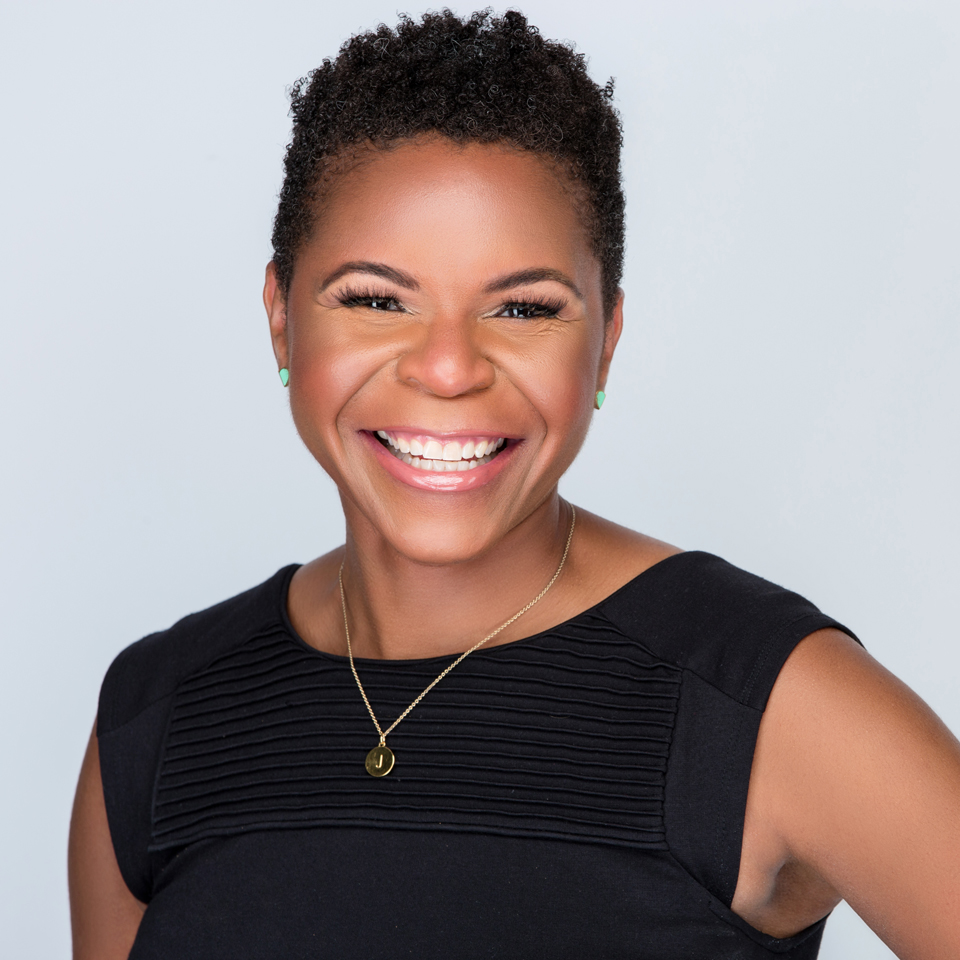 The stories behind what it has been like as a Woman of Color to ascend to positions of leadership
Thoughts on how to attract and retain Women of Color in your organization
The benefit for all of us to examine leadership through the perspective of Women of Color
This conversation is for everyone. Whether you…
Have broken through glass ceilings yourself and you want to be in community with others who have done the same
Desire to bring a deeper level of empathy into professional conversations about diversity, equity and inclusion
Dedicate resources to bringing diverse voices to the table and want to learn new strategies to support those initiatives and individuals
…this discussion is for you.

Your facilitator:
Jen Franks Ahaghotu, AB '02, is a speaker, mentor, strategist, and social justice advocate. She began Diversity, Equity, Inclusion and Belonging projects in 2017 by diving deeply into life-changing identity work with her team and then scaling racial equity initiatives across 250 NYC schools each year, the largest scale work of its kind at the time. But something was missing. Jen realized that the key to ascending to the next level of creativity, impact, and freedom was about sharing her true essence rather than trying to outrun racism, sexism and the patriarchy by always trying to be a little more perfect. So she started the Disruptive Truth Movement. This event is an extension of that movement.
Panelists: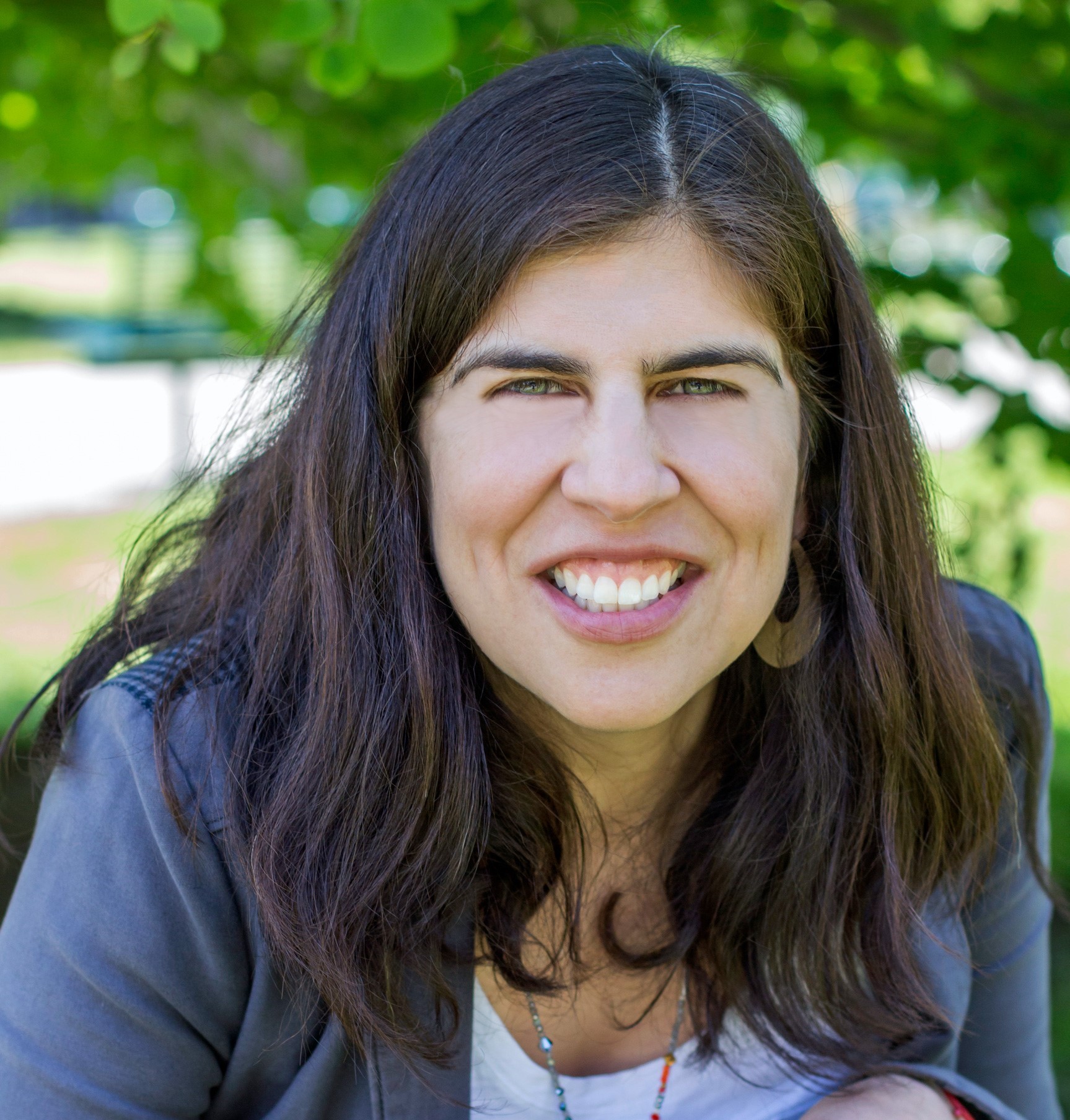 Dr. Laura Ascenzi-Moreno, MSEd '99, earned her Ph.D. in Urban Education at the Graduate Center CUNY with a focus on bilingual education. She is currently a professor and the bilingual program coordinator in the Childhood, Bilingual and Special Education Department at Brooklyn College. At Brooklyn College she is a former departmental chairperson and currently the lead faculty mentor for the School of Education. Dr. Ascenzi-Moreno's research is focused on the literacy development of emergent bilinguals, the literacy assessment of emergent bilinguals, the development of teacher knowledge, and how these intersect with equity. Dr. Ascenzi Moreno co-authored the book, along with Dr. Cecilia Espinosa, Rooted in Strength: Using Translanguaging to Grow Multilingual Readers and Writers (Scholastic, 2021).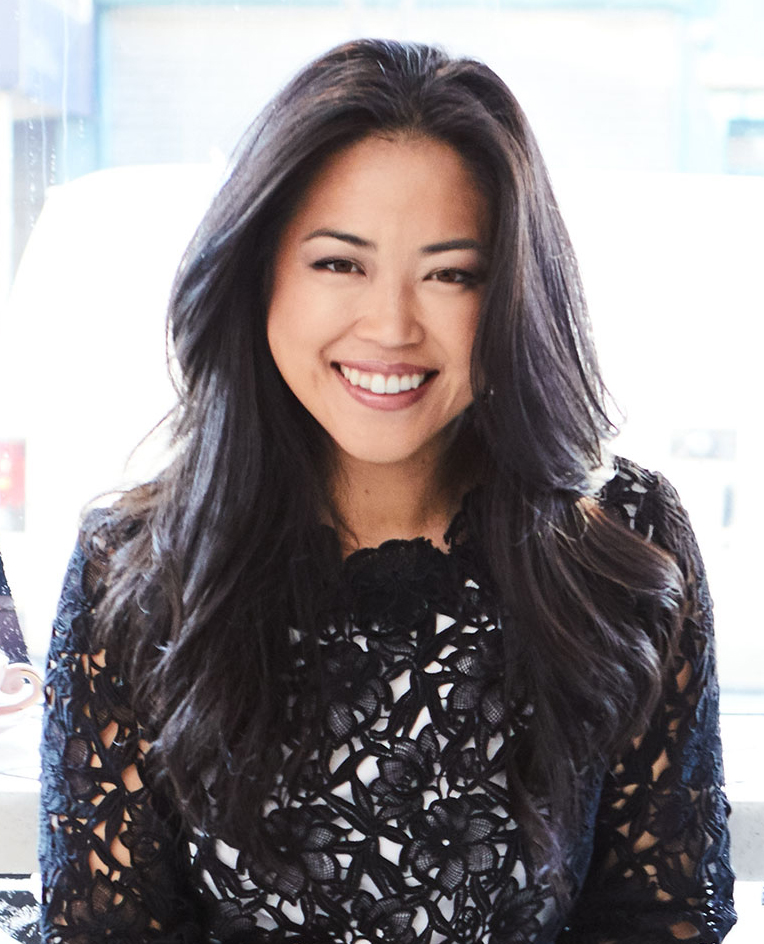 Lisa Sun is Founder & CEO of GRAVITAS, a company whose origin story dates back to Lisa's first professional review: that she "lacked gravitas" and "should go buy a new dress, big jewelry, and great shoes." Realizing the transformative power that clothing can have, Lisa secured the patent on building shapewear into dresses and launched Gravitas as a lifestyle company that offers innovative apparel, styling, and content solutions designed to makeover women from the inside-out. Prior to founding Gravitas, Lisa spent 11 years at McKinsey & Company where she advised leading luxury, fashion, and beauty brands globally on strategic and operational issues. Lisa graduated magna cum laude and Phi Beta Kappa from Yale University with distinction in Biology and Political Science. Represented exclusively by Leading Authorities: https://www.leadingauthorities.com/speakers/lisa-sun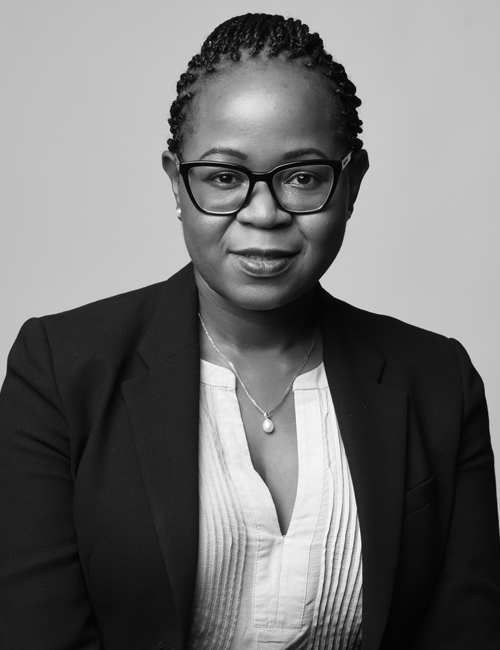 Tolu Oyefesobi is the Chief of Financial Control & Operational Risk Management at the Inter-American Development Bank. In her current role, she is responsible for the management of the entity's operational risk profile and the assessment of the organization's internal control over financial reporting. With over two decades of experience in the industry, she has spent the last fifteen years in financial services developing and implementing operational risk management frameworks, standards, and internal controls that enable organizations to build effective risk culture and make sound operational risk decisions. Tolu has an MBA from the University of Virginia – Darden Graduate School of Business Administration, and a BA in Economics from Rutgers University. She recognizes the impact of mentors on her career and is passionate about giving back through coaching and mentoring other women. She lives in Maryland with her husband and two teenagers, and enjoys music, soccer, tennis, and traveling with family and friends.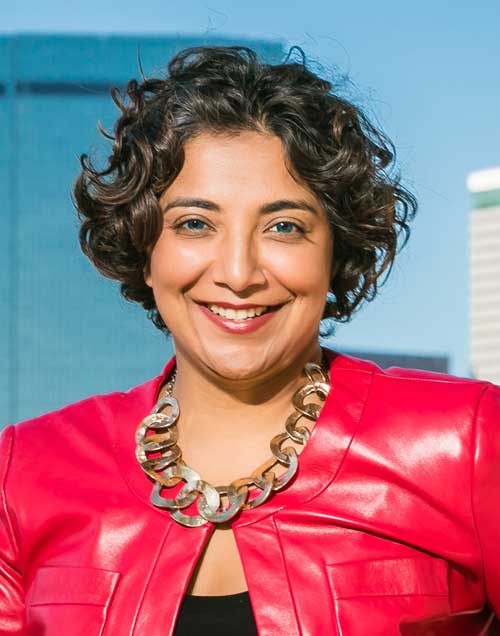 Urvi Bhandari is a Master Connector. As an executive coach, she brings deep empathy to every conversation and helps leaders develop the self-awareness needed to build high-performing teams. She has helped C-suite leaders and boards identify, recruit, and coach talent - to transform organizations for success. She is a 20-year corporate veteran. As a Fortune 10 executive at companies like AT&T, IBM, Coca-Cola, and Walmart, Urvi has always been driven by a people-first mindset for innovation and growth. Urvi has a BBA and MBA from Emory University's Goizueta School of Business.

Date: March 2nd, 2023
Time: 6:00-7:00pm
Location: Virtual over Zoom
Cost: Members - Free
Non-members - Free (Suggested $10 donation to scholarship fund)
If you have questions for the panel that you'd like to submit in advance, click here.
Zoom meeting link and dial-in information will be sent with confirmation email after registering .
Please make sure you are all set to use Zoom before the conference. Click here to Get Started on Zoom.
Event Organizer: The Harvard Club of Philadelphia

Questions? Email programs@hrcphilly.com.
When:
6:00PM - 7:00PM Thu 2 Mar 2023, Eastern timezone

Virtual Event Instructions:
Look Who's Coming:
Amy Sun
Xena Wang
Jennifer Ahaghotu
Robert Randall
Carol Franks-Randall
Samantha Sweeney
Kelechi Ahaghotu
Angela Maina
Chinweze Ahaghotu
Lizah Gicheha
Tolu Oyefesobi
Debra Myers
Justin Martino
HCP Board / Program CoChair
Skye Regan
Pallavi Mande
Guest of Pallavi Mande
Peggy Brady Marks
Caryn Rivers
jie li
Antonietta D'Urso
Ayanna Johnson
Fookling Cooper
Asare Christian
Sabeeha Quereshi
Nia Lewis
Alexis Morgan
Manar Abdou
Arlene Machetta
Debra Myers
Damilola Jaiyeoba
Cushman and Wakefield
Anita Russell
Guest of Anita Russell
Michelle Tan
Candice Player
Karen Kelly
Lisa Lord Edmonds
SVN Ahia Commercial Real Estate
Folake Oguntebi
Victoria Rivera-Cruz
Kelly Huang
Mobolaji Olurinde
Olivia Nnadi
Brandi Waters
Gregg Costantino
VIZIA Diagnostics
Yehoda Martei
Scarlett Bellamy
Luke McLoughlin
Shereen Govender
David Chen
Janet Linares
Elizabeth Wilkerson
Monica Montijo
Monitjo Mouton Consulting
Lindsey Silva
Genentech
Wivina BELMONTE
Salima Etoka
Thomas Gordon
Tamara Devieux-Adams
Padmaja Suren
Erica Tukiainen
Nanayaa Kumi
Annina Seiler
Teresa Turner
Guest of Nanayaa Kumi
Kirsten Naomi Chapman
Barbara Lawrence
Barbara A Simmons
Lindsey Cameron
Janiffer Cho
Eileen Ming
Epi Excellence LLC
Deb D'Arcangelo
Amy Herman
Keo Chea-Young
Carmen Foster
Katherine Chavigny
Ariel Barlow
Target
Rudmila Rahman
Gail Chavis
Patricia Miolan
Lydia Allen-Berry
Ivelys Figueroa
Kirsten Naomi Chapman
... a total of 86 guests.
Note: to opt out from this list please sign in, go to My Account and change your preferences under My RSVPs.