Curtis Institute Student Recital ***Updated***
The Curtis Institute of Music's iconic Student Recital Series returns to the stage for a vibrant season of performances. Join us to hear the Harp, Flute and Piano session.
We were able to get more tickets - Space is limited to 16 32 spots. Reserve today!!!
Cost: Free!!! Tickets required and will be distributed at the event. Please arrive by 7:40pm.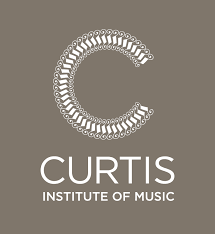 Date: Wednesday, February 15, 2023
Time: 8:00-10:00pm
Location: Curtis Institute of Music, Field Concert Hall
Program:
BACH - Fugue from Sonata No. 1 in G Minor, BWV 1001 (transcr. Grandjany)
HINDEMITH - Sonata
GODEFROID - Carnaval de Venise, Op. 184
LIEBERMANN - Concerto, Op. 39
CONNESSON - Sextour
Please note: Performance programs are subject to last-minute changes and cancellations.
For more information about the program and the performers, click here.
Questions? Email programs@hrcphilly.com.
When:
8:00PM - 10:00PM Wed 15 Feb 2023, Eastern timezone

Where:
Field Concert Hall, Curtis Institute of Music
1726 Locust Street
Philadelphia, PA 19103
[ Get Directions ]
Enter Waitlist Here...
Look Who's Coming:
ming hu
Gilda Sedgh
Guest of Gilda Sedgh
Arlene Machetta
Diane Danoff
Guest of Diane Danoff
Pablo Izurieta Andrade
James Rosenstein
Guest of James Rosenstein
Alphonse Lane
Justin Martino
Amy Shi
Guest of Amy Shi
Ivelys Figueroa
Matthew Young
Guest of Matthew Young
Jasmin Sethi
Guest of Jasmin Sethi
Gerard Woel
Maria D'Souza
Guest of Maria D'Souza
Jonathan D'Souza
... a total of 27 guests.
Note: to opt out from this list please sign in, go to My Account and change your preferences under My RSVPs.