All-Ivy Event: History in Maps and Prints (In Person)
Join fellow Harvard / Ivy alumni, friends and guests for an historic talk in downtown Wayne. Enjoy drinks, appetizers, historic maps and great company!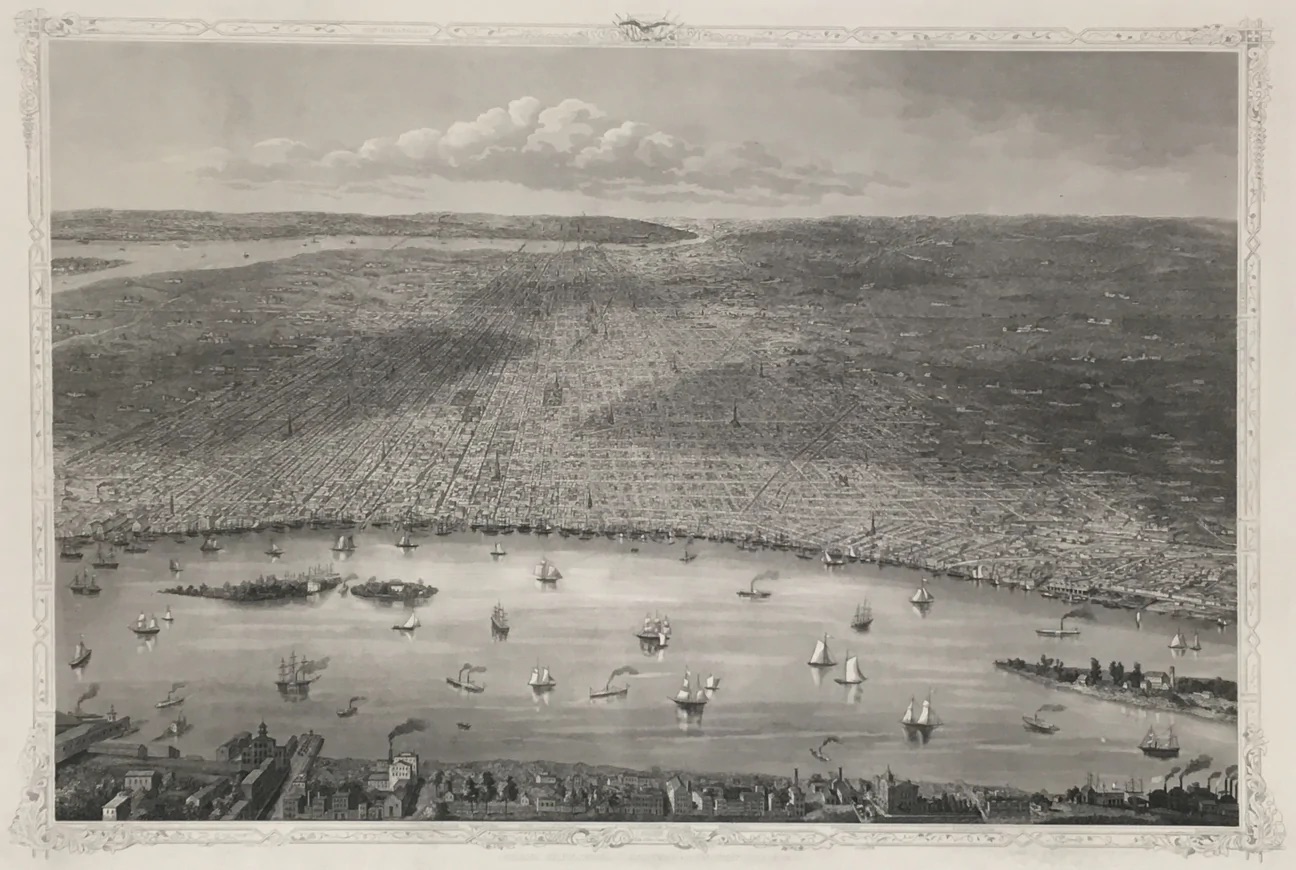 John F. Smith III and Susan B. Smith will talk about their distinguished Antique Map Collection, featuring rare maps from around the world beginning as early as the 1400s. Now housed at Villanova University in Falvey Memorial Library's Special Collections, selections are regularly displayed on Villanova's campus at Picotte Hall and through Villanova's Digital Library (link). On the evening of the 10th, John will bring several of the very rare antique maps that he and Susan have retained. In addition, The Philadelphia Print Shop will display a wide offering of "new" Philadelphia prints and maps recently added to Inventory. Often called a Treasure Trove of History, The Philadelphia Print Shop has over 10,000 antique prints and maps curated over 40 years.
When: Thursday, Nov 10, 5:30-8:00pm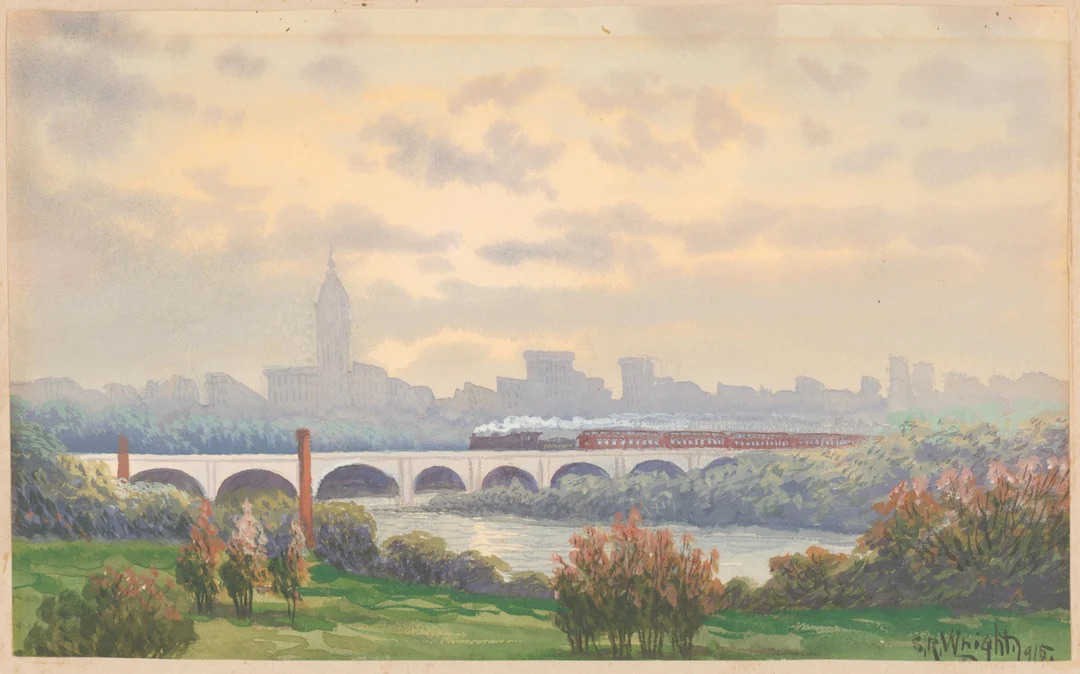 Where: The Philadelphia Print Shop, 106 E. Lancaster Ave., Wayne, PA 19087 (link)
Parking: On street and in public lots by train station (one block away).
Cost: Free!!!
Space is limited to 35 people. RSVP Today!!!
JOHN F. SMITH III is a retired lawyer who lives in Villan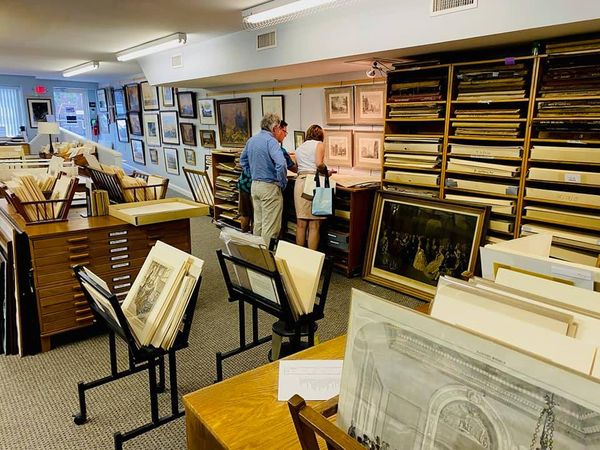 ova, PA, together with his wife, Susan. After receiving his B.A. degree cum laude in English Literature from Princeton University in 1963, he joined the Navy and received his commission from the Naval Officer Candidate School in Newport, Rhode Island. John then served as an officer in the U.S. Navy for 3+ years, and was Operations Officer of River Division 511 in the MeKong Delta of Vietnam in 1966 and early 1967. Following his naval service, John earned a law degree from Yale University, and he and Susan moved to Philadelphia in 1970. Recruited by Dilworth Paxson, John practiced law in Philadelphia for the next forty-six years, most notably with Reed Smith for 25 years. In addition to serving his corporate clients, he founded or chaired numerous civic and charitable organizations, including the Philadelphia Chamber Ensemble, the Economy League of Greater Philadelphia, International House Philadelphia, and the Global Philadelphia Association where he remains Chair Emeritus and Senior Counselor. In the last of these capacities, John led the City's campaign to be named- in 2015- the first World Heritage City in the United States. Along the way, collecting antique maps from around the world has been a life-long hobby.
Links:
The John F. Smith III and Susan B. Smith Antique Map Collection at Villanova
When:
5:30PM - 8:00PM Thu 10 Nov 2022, Eastern timezone

Where:
The Philadelphia Print Shop
106 E. Lancaster Ave.
Wayne, PA 19087 USA
[ Get Directions ]
Look Who's Coming:
Melanie Sheerr
Justin Martino
Architect / ESG Investor
David Chen
Paul Chow
Timothy Maguire
Academy of Natural Sciences
Alice Rossmann
Penn Medicine
Roger Bove
Patrice Bove
West Chester University
Gareth Glaser
Barbara Glaser
Ronalyn Sisson
Gary Blakely
Gary Blakely
Emily Oliver
Temple University
Abha Dawesar
Guest of Abha Dawesar
Janet Rich
David Shera
Suzanne Shera
Matthew Young
Antoniett D'Urso
Ken Chen
Stephen Dittmann
Harvard
Ro King
Martin King
laura Biezup
Thomas Comitta
Wei Zhou
Robert Shapiro
Alexander Davis
Adam Levine
Brian Beauchamp
Henry Ng
Stacy Stone
Lisa Feehery
... a total of 37 guests.
Note: to opt out from this list please sign in, go to My Account and change your preferences under My RSVPs.